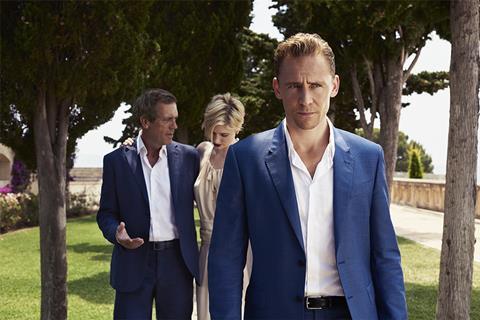 London and LA-based production outfit The Ink Factory has secured more than $180 million in funding.
The Night Manager producer announced it had closed a second round of equity financing, alongside an equity co-investment partnership with 127 Wall Productions.
The equity providers include The Ink Factory's first round investors, all of whom participated in the new financing, as well as 127 Wall Productions.
The Ink Factory has also secured a senior debt arrangement led by Natixis Coficiné, which will provide cash flow for their productions and expand the facilities put in place for The Night Manager, for which Coficiné was the senior loan provider.
Hotel Artemis is the first project financed through these new arrangements. The feature directed by Drew Pearce stars Jodie Foster, Jeff Goldblum, Sterling K. Brown, and Dave Bautista and will be released in Autumn 2018.
The TV adaptation of John le Carré's The Little Drummer Girl, starring Florence Pugh (Lady Macbeth) and directed by Park Chan-wook (The Handmaiden) will also be financed under this agreement.
According to the company, the funding will also "significantly enlarge the company's geographic reach, access to creative assets, development capacity and production capability".
It also allows The Ink Factory to ramp up intellectual property acquisition, digital operations and expand beyond London and Los Angeles.
The Ink Factory was founded in 2010 by John Le Carre's sons Stephen and Simon Cornwell.