EXCLUSIVE: The distributor has closed a slew of sales on The Music Of Strangers: Yo-Yo Ma & The Silk Road Ensemble heading into Berlin.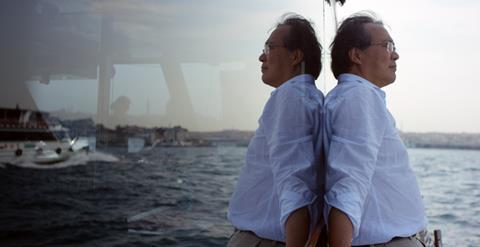 Morgan Neville's Yo Yo Ma documentary premiered in Toronto last autumn, when The Orchard and HBO snapped up worldwide rights.
Sales have closed with Comstock in Japan, Madman in Australia and New Zealand, SKY Digi Entertainment in Taiwan and CBC's Documentary Channel in Canada.
Meghan Wurtz negotiated the deals on behalf of The Orchard and previously agreed terms with NFP for German-speaking territories and I Wonder Pictures for Italy.
The follow-up to Neville's Oscar-winning 20 Feet From Stardom recounts the story of the musical collective created by legendary cellist Yo-Yo Ma.
The Orchard will distribute theatrically in North America this summer. HBO holds US television rights.
Neville and his Tremolo Productions partner Caitrin Rogers produced the film in association with Participant Media and with support from the National Endowment for the Humanities, Pershing Square Foundation and the Ford Foundation JustFilms.
The film's executive producers include Participant Media's Jeff Skoll and Diane Weyermann, HBO's Sheila Nevins, Motto Pictures' Julie Goldman, and The Silk Road Project's Laura Freid.
Photo: © The Silk Road Project, Inc.