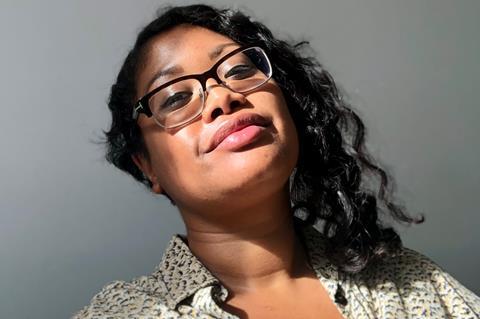 Melanie Hoyes, head of inclusion at the British Film Institute (BFI), will moderate a panel tackling the impact of diversity schemes as part of a series of talks taking place during the Cannes Film Festival at the UK Pavilion.
The talk, titled 'Just another diversity scheme?', is taking place on Sunday May 22 (14:00-15:00), with a line-up featuring Yolonda Brinkley, founder/executive director, Diversity in Cannes; Tamara Dawit, vice president, inclusion and growth, Canada Media Fund; Marcello Paolillo, project manager, Stepin & U3, Locarno Film Festival; Matthijs Wouter Knol, CEO/ director of the European Film Academy; and Tamara Tatshvili, head of training, Medici.
Hoyes said: "We had a discussion about if we should host another panel to talk through what programmes people are delivering to address this issue, as we were conscious of repeating ourselves. Although we are seeing important progress, we are concerned that the pace of change is too slow, and genuine equality of opportunity to join, survive and thrive in the industry is not there for everyone.
"One of the reasons we decided to go ahead is that people are doing some fantastic and important work in this space which, as well as short term gains, are also setting their sights on embedding long term change, and that should be elevated and shared.
"But as the title suggests, do we wish we still had to have diversity and inclusion schemes and panels? No. But we must keep talking and we must keep being honest – so this panel is as much about sharing what works, but also why this work is so challenging and discussing how we can overcome those challenges."
The UK Pavilion, previously known as the UK Film Centre, runs from May 19 to May 24, and is based at the Cannes Marché International Village.