Mohsen Makhmalbaf's film centres on a dictator's final days in a country taken over by revolutionists.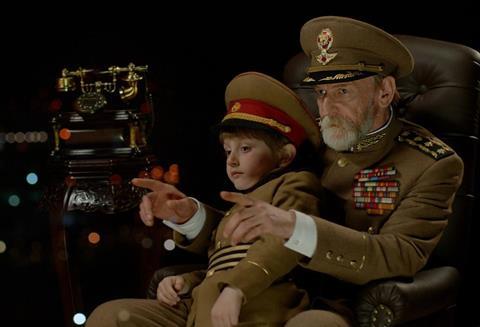 Independent film distributor Swipe Films has acquired the UK and Irish rights to UK-French-Georgian-German co-production The President, from BAC Films International
The film is directed by Iranian film-maker Mohsen Makhmalbaf, who lives in exile in London and Paris.
Makhmalbaf was tortured and spent five years in prison in Tehran as a teenager when he was shot by a policeman while protesting the dictatorship of the Shah of Iran.
The President was shot entirely in Georgia and tells the story of a revolution and the collapse of a dictatorship. It is inspired by the different revolutions taking place in Iran and the Middle East in recent years.
"It is a modern fable about power, reconciliation, and the hope for breaking a never ending circle of violence, exploring the possibility of stopping the violence after a revolution in search of freedom and democracy. I am delighted to be working with Swipe Films on its release in the UK," said Makhmalbaf.
The co-producing partners are Makhmalbaf Film House, 20 Steps, F&ME and Bruemmer and Herzog Filmproduktion.
The President, won Best Film at the Chicago Film Festival, the Audience Award for Best Film from the Tokyo FILMeX and the Beirut Film Festival and the Golden Hooker Award at the Galway Film Fleadh.
The deal was negotiated by Frank Mannion of Swipe Films and Clementine Hugot on behalf of BAC Films Intl. The film will be released in cinemas on Aug 21.
Continuing its tradition of innovative marketing, Swipe is offering 100 presidents of leading UK organisations discounted tickets to the film on its opening weekend.
A similar cross-promotional strategy was employed for Swipe on Bordeaux-set movie You Will Be My Son starring Niels Arestrup, which offered a free glass of vintage Bordeaux to cinema-goers.