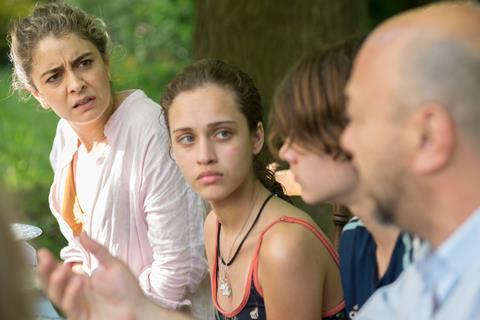 Argentinian director Paula Hernández, in TIFF for her Platform selection The Sleepwalkers (Los Sonámbulos), has outlined details of her next film, Las Siameses.
Like The Sleepwalkers, the upcoming project also trains its sights on maternal relations. "It's about a mother and daughter who take a trip to the beach," Hernández told Screen, although she promises there will be "much more humour" in her new film.
Rita Cortese from Wild Tales and Hernández's 2001 drama Inheritance will star opposite Valeria Lois from The Sleepwalkers as the daughter.
Juan Pablo Miller's Argentinian Tarea Fina is producing, and Argentina's national film body INCAA funds Las Siameses. Hernández wants to move quickly, given the deteriorating economic situation in Argentina after Conservative president Mauricio Macri's shock loss in the primary elections last month.
The Sleepwalkers screens again in TIFF on Saturday (7) after its world premiere on Friday and stars Erica Rivas from Wild Tales and newcomer Ornella D'elía as a mother and her adolescent, sleepwalking daughter who attend the annual family gathering.
"Conflicts arise and it makes her rethink her life in terms of her marriage, her family, and mostly her daughter, at a time when it's very difficult for them to connect," Hernández said. Meikincine Entertainment handles international sales on the co-production between Tarea Fina and Uruguay's Oriental.
Hernández shot it over five weeks from October to November 2018 close to Buenos Aires. INCAA funded the project, with additional support from the Ibermedia programme and Visions Sud Est in Switzerland.
After TIFF the drama plays in San Sebastián Horizontes Latinos, and then Hernández races back to Argentina for the three-week shoot on Las Siameses in Buenos Aires and on the coast.