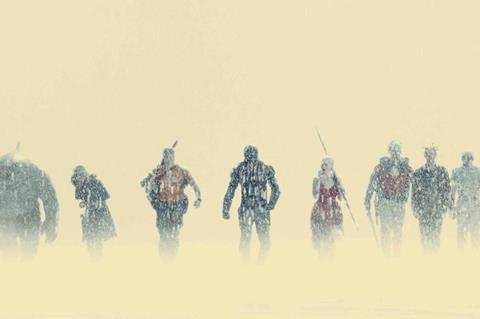 Warner Bros and AMC Theatres have struck a deal for a 45-day exclusive theatrical window for the studio's releases starting in 2022.
Monday's (August 9) news had been expected after the studio agreed to a similar deal earlier in the year with Regal owner Cineworld. It also confirms 45 days as the new standard exclusive theatrical window in the US after similar statements of late by leadership at Paramount owner ViacomCBS and Disney.
The development came as Hollywood pored over the weekend's lacklustre $26.3m North American launch of Warner Bros' The Suicide Squad, which observers attributed in part to the cannibalising effect of WarnerMedia's current strategy of releasing all Warner Bros films this year in cinemas and on HBO Max on the same day.
Speaking on a webcast announcing second quarter earnings, AMC head Aron said, "We're especially pleased that Warner Bros has decided to move away from day-and-date releases and commit to an exclusive theatrical window as well."
He continued, "We're having private conversations with every major studio in Hollywood on this very important topic and we're seeing a lot of consensus emerge that an exclusive theatrical window is a good way to build major motion picture franchises. It's a fluid situation. A lot of studios have experimented with day-and-date and said they're doing it only in pandemic times. We'll all see how this plays out."
The executive also noted a strong second quarter performance with $444.7m in revenues compared to $18.9m a year ago, while net losses fell from $561.2m in the second quarter of 2020 to $344m or 71c per share compared to $5.38 per share a year ago and beating analysts' forecasts of a 91c per share loss.
Aron added that $2bn in liquidity was a record in the exhibitor's 101-year history. Buoyed by the box office of A Quiet Place Part II, F9 and Black Widow he said 22m patrons visited AMC sites in the second quarter, well up on 7m in the first quarter but well below 97m in the second quarter of 2019. "AMC's journey through this pandemic is not finished," he said, "and we are not yet out of the woods."
The executive said the cinema chain will start to accept bitcoin payments for online ticket sales and concessions by the end of the year, becoming the first exhibitor to accept cryptocurrency payment, and aims to accept Apple Pay and Google Pay payment by next year. AMC will also look to be operating further sites that belonged to Pacific Theaters/ArcLight on top of the two already announced.
Returning to the opening weekend of The Suicide Squad, James Gunn's superhero reboot fell short of a $30m projection and is also believed to have faltered in North America due to renewed cinema-going hesitancy amid a surge in the Delta variant. For the first time since February the US is currently averaging more than an average of 100,000 new cases a day over the prior seven days according to the Centers For Disease Control And Prevention.
Another factor cited in some reports was confusion among audiences over whether the critically admired new release was a reboot or sequel to David Ayer's Suicide Squad in 2016. That film grossed $746m at the global box office but was panned by the critics.