Veteran producer talks to Screen as he receives a lifetime achievement award from Zurich Film Festival.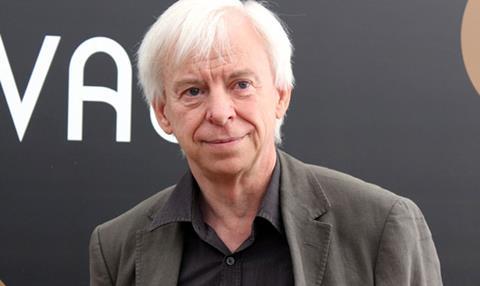 Receiving a lifetime achievement award at this year's Zurich Film Festival (Sept 22 - Oct 2) for his contribution to Switzerland's cinema industry, veteran producer Marcel Hoehn has announced his retirement following 40 years in the business.
"I'm 69, I'm no longer the youngest – I've decided to stop myself and not wait until I fall under the table," jokes Hoehn while discussing his distinguished career with Screen.
Having founded his production company T&C Film AG in Zurich in 1976, Hoehn began with a bang when his debut feature, Rolf Lyssy's comedy The Swissmakers, was a prolific national hit, clocking close to one million admissions when it was released in 1978, a record for the country (which had a population of just 6.3 million in the late 70s) that still stands to this day. "You could call it beginners luck," Hoehn comments.
Hoehn is particularly regarded for his collaborations with directors such as Christoph Schaub, including on the 2009 Locarno Audience award-winning comedy Julia's Disappearance, and Daniel Schmid, including on the Berlin Golden Bear nominated Hecate.
Hoehn and Schmid would have made more films, says the producer, but their collaboration was cut short by the director's death in 2006, which Hoehn refers to as "the saddest experience of my career".
Having operated in the Swiss industry for four decades, Hoehn has been witness to multiple shifts across the years, and he regards the country's decision to leave the European Commission's MEDIA programme in 2013 as potentially landmark. "
It has become harder to produce films in Switzerland since leaving MEDIA, coupled with the cost of production here," he says.
Switzerland's Interior Minister Alain Berset has since promised new funding to promote the international presence of Swiss films as a compensatory measure, and Hoehn hopes this will make a difference. "It's a slow effect, it doesn't happen overnight," he admits, adding that he believes "one day we can return to MEDIA, but at the moment it doesn't look all that likely."
"We need to attract foreign companies to co-produce with Switzerland," he adds, "All in all we have made progression but not being in MEDIA anymore means we are taking steps back."
Zurich this year will honour Hoehn's career by screening a retrospective of 12 of his films, including Schmid's Hecate and Tosca's Kiss, and Schaub's Jeune Homme. He has had an affiliation with the Swiss festival since it began 12 years ago, including premiering his documentary about H.R. Giger Dark Star there in 2014 and Jeune Homme in 2006. In 2012, he took part in a festival jury alongside Herbert Grönemeyer and Julia Jentsch, which he recalls as "a great time".
Following his decision to retire, Swiss distributor Frenetic films has taken over T&C Film, and while production activities will cease, it plans to continue distributing the company's back catalogue.
For Hoehn, receiving the lifetime achievement award from Zurich Film Festival marks a happy ending to his distinguished career. "It makes it easier to say goodbye," he says.