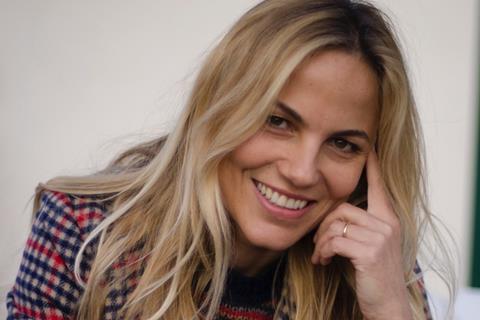 US television studio wiip has hired The Traitor co-screenwriter Ludovica Rampoldi to adapt a mixed-language series set against the early days of the Mafia in New York.
The series will be based on the late author Arrigo Petacco's non-fiction book Mano Nera (Black Hand), which chronicles the work of Joe Petrosino, an Italian-born New York police officer who led a squad of detectives that fought the Mafia.
Rampoldi is one of the creators of the hit show Gomorrah and co-wrote Marco Bellocchio's Cannes Film Festival 2019 selection and Mafia story The Traitor, for which she earned a European Film Award, Golden Globe and David di Donatello best screenplay nominations.
"The themes in Arrigo Petacco's book are more relevant than ever: identity issues, immigration, fear, prejudice and violence," said Rampoldi. "The challenge is to use these topics for creating ambiguous and conflicted characters, through a compelling narrative that blends history with fiction."
Italian-born Stefano Gallini-Durante will serve as executive producer. wiip's executive producers include Paul Lee, the former BBC executive and ABC network entertainment president who heads the company, as well as David Flynn and Josh Stern.
Flynn and Stern will oversee the project for wiip. John Curran, director of The Painted Veil and Chappaquiddick, is also attached as an executive producer.
"Mano Nera is the perfect example of how history repeats itself and I could not be more excited than to bring this story to life, at this moment in time, with wiip and its bold creative team," said Gallini-Durante.
Rampoldi is represented by Roberto Minutillo Turtur. Curran is represented by CAA. Gallini-Durante is represented by Linda Lichter at Lichter, Grossman, Nichols, Adler, Feldman & Clark
wiip projects include Dickinson starring Hailee Steinfeld for Apple TV+, Dummy with Anna Kendrick for Quibi, The Uninhabitable Earth for HBO Max, and Queen America for Facebook Watch.