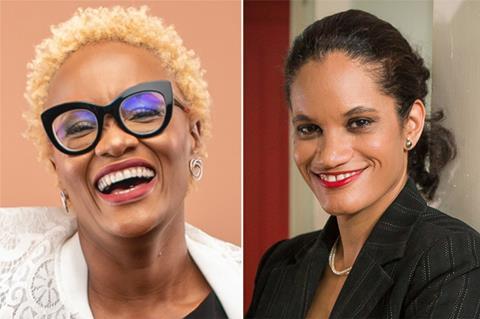 Nadean Rawlins is the first Jamaican producer to participate in the Rotterdam Lab as the Jamaican industry aims to establish international partnerships and create a sustainable film sector.
She took part in the Lab with her project Traytown. "It is a very character-driven, female-led film," says the award-winning actress, theatre producer and talent manager. "It shows a strong female lead in a male-dominated world."
A short film version of Traytown, scripted by Letay Williams, premiered at the Trinidad & Tobago Film Festival last September. Rawlins co-directed the film as well as producing and is now developing the project as a feature and a TV series.
The protagonist is a young female politician who has to deal with corruption and harassment when she vies for a seat in parliament. The story deals with class prejudice and homophobia as well as with political scheming.
Traytown has already received backing from public agencies Jamaica Promotions Corporation (JAMPRO) and the Jamaica Film and Television Association (JAFTA). It was also selected to participate in a British Council/JAFTA/JAMPRO Script Development lab.
"The Rotterdam Lab is an avenue for building and sustaining an international network with producers and other talents with varying degrees of experience," agrees Analisa Chapman, president of JAFTA, who put out an open call to invite a Jamaican producer to take part in the International Film Festival Rotterdam event.
The Jamaican film industry is still known internationally for just a handful of films, among them Perry Henzell's The Harder They Come (1972) Dancehall Queen (1997), directed by Don Letts and Rick Elgood, and Chris Browne's Third World Cop (1999). There have been long gaps between such films.
"Jamaica is so rich with our culture. It comes through so heavily with our music and our music is so prominent in the international space," says Rawlins. "However, when it comes to the narrative of the spoken word through theatre and film, it is lacking. We are coming together to build the [film] community so it is important for me as a filmmaker to champion the cause…what I am learning here at the Lab, I am going to take it home to my people and let them know that this is what the international space looks like."
The goal now "is to get out stories into the international space." During the Lab, Rawlins has been talking to potential UK, German and Norwegian producers. She is also having meetings with IFFR's Hubert Bals Fund
One aim is to take advantage of the UK-Jamaica co-production treaty, which was officially announced in 2007 but has never been used. The UK-Jamaican connection in film goes back a long way and remains crucial to the future growth of the industry, according to Chapman. Idris Elba's 2018 feature Yardie and Shabier Kirchner,'s forthcoming adaptation of Jamaican Kei Miller's book Augustown, executive produced BBC Film and Steve McQueen, are among recent high -profile projects on which the two countries have collaborated.
Chapman is confident Rawlins' experiences at the Lab will benefit the film community back home - and that she will "share what's she has learned…in a way that will help to advance the development of our local film sector."
Chapman herself is developing various feature projects through her company, Have A Bawl Productions, which she founded with Tanya Batson-Savage in 2017. These include an adaptation of Jamaican writer, Jean D'Costa's classic adventure novel, Escape To Last Man Peak.
JAFTA was set up in 2015 to develop, support and promote Jamaican talents and projects. "It also addresses concerns and helps to bring more structure and best practices to our film sector as we work towards making it a fully sustainable industry," says Chapman.
Jamaica doesn't have a dedicated film school or "fully structured system", as Chapman puts it, through which producers and screenwriters can learn their craft. That's why the emphasis is on providing emerging talents with the chance to participate in more events like the Rotterdam Lab.