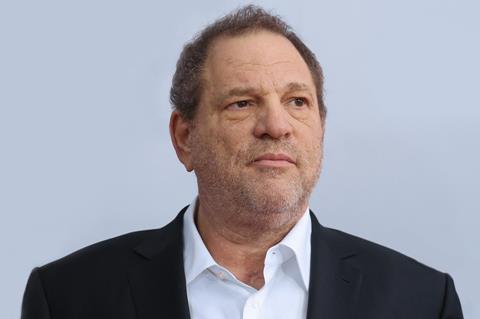 UPDATE: The Weinstein Company (TWC) board has agreed to sell its assets to the consortium of investors led by former Obama administration official Maria Contreras-Sweet and and Ron Burkle.
Thursday's (March 1) development follows reports last weekend citing a letter from the TWC board that blasted as "illusory" the plan by Contreras-Sweet to acquire the company's assets as the courtship process dragged on and the company appeared headed for bankruptcy.
However all that appears to be water under the bridge now in a saga that has contained more twists than a Formula One race track.
In a statement released on Thursday evening, the TWC board of directors said: "We are pleased to announce that we have entered into an agreement to sell the assets of The Weinstein Company to an investor group led by Maria Contreras-Sweet and Ron Burkle. The deal provides a clear path for compensation for victims and protects the jobs of our employees. We greatly appreciate the efforts of Attorney General Schneiderman and his staff, Maria Contreras-Sweet, Ron Burkle and his team at Yucaipa for bringing about this agreement. We consider this to be a positive outcome under what have been incredibly difficult circumstances."
Earlier in the day the consortium released a statement to the media that read: "Our team is pleased to announce that we have taken an important step and have reached an agreement to purchase assets from The Weinstein Company in order to launch a new company, with a new board and a new vision that embodies the principles that we have stood by since we began this process last fall.
"Those principles have never wavered and have always been to build a movie studio led by a board of directors made up of a majority of independent women, save about 150 jobs, protect the small businesses who are owed money and create a victims' compensation fund that would supplement existing insurance coverage for those who have been harmed.
"The cornerstone of our plan has been to launch a new company that represents the best practices in corporate governance and transparency. This next step represents the best possible pathway to support victims and protect employees.
"We are grateful to the New York State Attorney General's office for their efforts in helping us reach an agreement and we are grateful to our investors who have believed in this process and in the compelling value of a female-led company.
"We also want to thank all the parties who returned to the negotiating table to help us reach this development. I have had a long-standing commitment to fostering women ownership in business. This potential deal is an important step to that end."
The development flies in the face of reports earlier this week that Contreras-Sweet's pursuit of TWC asserts had fallen apart.