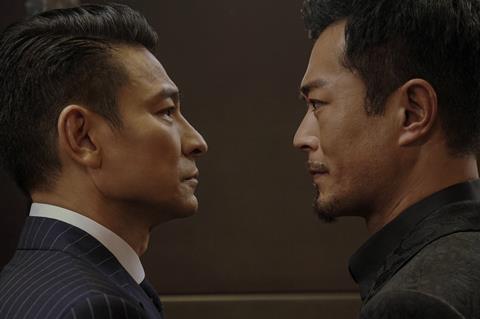 Hong Kong thriller The White Storm 2: Drug Lords, which grossed $59.7m in China at the weekend, has been unveiled as the closing night film at the New York Asian Film Festival (NYAFF).
Veteran director and 2013 NYAFF guest Herman Yau teams up with Andy Lau (who also produced the film) and Louis Koo in a cat-and-mouse story of drug barons and corrupt tycoons. Michael Miu, Karena Lam, and Cherrie Ying also star.
The July 14 screening will cap off a Hong Kong component to the festival that included a masterclass by Star Asia Lifetime Achievement Award recipient choreographer and director Yuen Woo-ping (The Matrix, Crouching Tiger, Hidden Dragon) on July 2 and a screening of his 1982 feature The Miracle Fighters.
Stars Jade Leung and Michael Tong Man-Lung attended the screening of Jacky Lee's action film The Fatal Raid on July 5.
NYAFF opened on June 28 with the North American premiere of Bernard Rose's Samurai Marathon, and the Centerpiece screening was the North American premiere of Eguchi Kan's The Fable.
The Screen International Rising Star Asia Award recipients were Japan's Komatsu Nana and Ryu Jun-yeol from South Korea.
For further information about the festival line-up click here.