Momentum's horror goes from strength to strength to hold off The Muppets and newcomer Ghost Rider: Spirit Of Vengeance.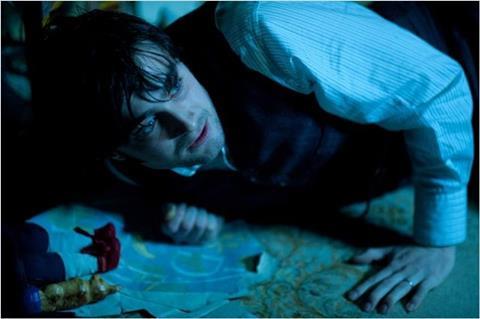 The Woman In Black rose 10% to claim the UK box office crown for a second week in a row.
Momentum's adaptation of Susan Hill's ghost story added an estimated $5.6m (£3.5m) to pass the £10m mark after only ten days in play and stands at a superb $16.6m (£10.5m).
Hamish Moseley, Head of Sales for Momentum Pictures, an Alliance films Company, commented: "This is a phenomenal result for a second weekend, given how big the film opened. We are pleased to hear reports from cinemas that the percentage of adults going to see The Woman In Black has also increased week on week, suggesting the film is playing well to audiences of all ages."
Even though it couldn't topple The Woman In Black, Disney's The Muppets also improved on its debut performance by posting a $5.1m (£3.2m) weekend to stand at a strong $16.6m (£10.5m) so far, based on non-final figures.
Both The Woman In Black and The Muppets enjoyed healthy weeks from Mon-Thurs as a result of the half term school holidays, adding $6.1m (£3.8m) and $7.3m (£4.6m) respectively.
This week's highest new entry belonged to eOne's Ghost Rider: Spirit Of Vengeance which blazed its way to $2.1m (£1.3m) from 362 locations to chart third. The opening is down however on its predecessor's $2.9m (£1.9m) debut.
Fox's 3D re-release of Star Wars: Episode I - The Phantom Menace enjoyed an excellent holdover, falling just 10% on its way to $1.8m (£1.2m) from its 369 screens for $6.6m (£4.2m). When combined with its original release in the UK, The Phantom Menace has now taken $87.6m (£55.2m) overall at the box office.
Journey 2: The Mysterious Island rounded off this week's top five, climbing one place after a 17% week-on-week increase for $1.6m (£1.1m). Warner Bros.' sequel stands at $8.3m (£5.2m) so far.
This week sees saturation releases for Fox's The Best Exotic Marigold Hotel, Entertainment's One For The Money and Universal's Safe House. Warner Bros.' Black Gold, Studio Canal's Rampart and G2's Red Dog all receive wide releases.