Notable world premieres include Mads Matthiesen's Teddy Bear follow-up The Model and Avalon director Axel Petersén's Under the Pyramid.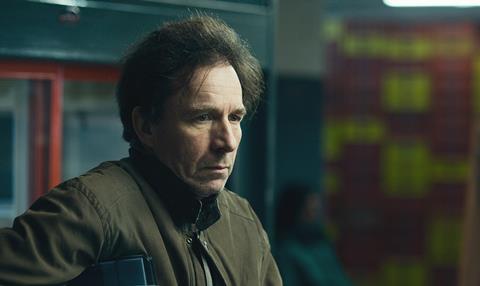 Måns Månsson's The Yard will open the 2016 Goteborg Film Festival (Jan 29 - Feb 8), which will screen some 450 films from 84 countries.
The film, which will have its world premiere at the Swedish festival's Jan 29 opening, is adapted from Kristian Lundberg's autobiographical novel about moving from cultural work to becoming a day laborer in Malmo harbour. Anders Mossling stars.
The festival's closing film will be Henrik Ruben Genz's Satisfaction 1720, Erlend Loe has written the manuscript for the film, about the post-war exploits of the "rock star of his day", Vice-Admiral Tordenskjold.
Goteborg, the largest film festival in the Nordics and running for 11 days, is devoting special programmes to Italian cinema, Nigeria's Nollywood and a new section on TV drama.
The eight films competing for the Dragon Award for Best Nordic film (which comes with a prize of $117,000/SEK 1m) are:
The Yard by Måns Månsson (Sweden)
Land of Mine by Martin Zandvliet (Denmark)
Sparrows by Rúnar Rúnarsson (Iceland)
A War by Tobias Lindholm (Denmark)
Granny's Dancing on the Table by Hanna Sköld (Sweden)
The Mine by Aleksi Salmenperä (Finland)
The Model by Mads Matthiesen (Denmark)
Welcome to Norway! by Rune Denstad Langlo (Norway)
The Best Nordic Documentary competitors are:
Reflections by Sara Broos (Sweden)
Doing Good by Margreth Olin (Norway)
Don Juan by Jerzy Sladkowski (Sweden)
Extra Material by Maximilien Van Aertryck (Sweden)
Motley's Law by Nicole N. Horanyi (Denmark)
The Show of Shows by Benedikt Erlingsson (Iceland)
Return of the Atom by Mika Taanila and Jussi Eerola (Finland)
I Remember When I Die by Maria Bäck (Sweden)
The Ingmar Bergman International Debut Award nominees are:
Motherland by Senem Tüzen (Turkey/Greece)
Mountain by Yaelle Kayam (Israel/Denmark)
Lost and Beautiful by Pietro Marcello (Italy)
The Childhood of a Leader by Brady Corbet (UK/Hungary/Belgium)
Anna's Life by Nino Basilia (Georgia)
The Demons by Philippe Lesage (Canada)
The Island Funeral by Pimpaka Towira (Thailand)
A Good Wife by Mirjana Karanovic (Serbia)
The gala section of top films from master directors across the globe includes The Danish Girl, The Lady In The Van and Spotlight.
Swedish films having their premieres include Axel Petersén's Under the Pyramid, Alexandra-Therese Keining's Girls Lost and Kristian Petri's The Hotel.
The festival will also host a day of football celebrations with a screening of Kasper Barfoed's Summer of 92 as well as other football-themed films and activities.
Susanne Bier will receive the 2016 Nordic Honorary Dragon Award, and also deliver a masterclass; other visitors to the festival include Laurie Anderson and Athina Rachel Tsangari.