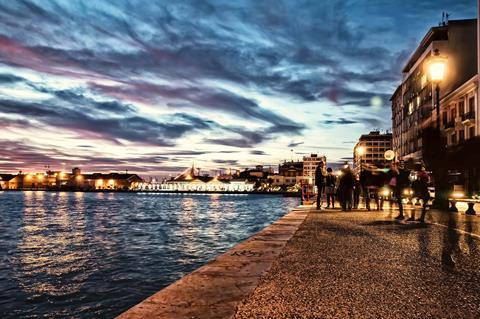 The 2020 edition of the Thessaloniki international Film Festival (November 5-15) is moving fully online after previously being set to run as a hybrid event.
Screen has learned that the decision was reached earlier today (Oct 28) after festival heads met with municipal and health authorities as well as the culture ministry.
The festival was set to screen international competition titles and a number of other events at seven venues in the city. However, the recent rise in Covid cases in Greece but also specifically Thessaloniki led festival president Elise Jalladeau and artistic director Orestis Andreadakis to cancel the event's physical elements at the last minute.
Now many titles, including the 12-strong international competition, will be presented as geo-blocked online screenings, with a charge of €3 per film. Industry delegates may have access to select titles.
It is widely expected that in the next few days health authorities will classify the Thessaloniki area in the top "increased danger" category, and impose a partial lockdown with all entertainment venues including movie theatres potentially closing down.
Some retrospectives and side sections may play in Athens and other cities if cinemas stay open. All the Industry-Agora related activities will take place online as originally planned.
The international competition is reserved for first and second time directors and includes Identifying Features by Mexico's Fernanda Valadez; Gaza Mon Amourby the Palestinian brothers Tarzan and Arab Nasser; Shorta by Denmark's Anders Olholm; Ghosts by Turkey's Azra Deniz Okyay; Night Of The Kingsby French-Ivorian director Philippe Lacote and Preparations To Be Together For An Unknown Period Of Time by Hungary's Lili Horvath.
The international jury which will decide the Golden and Silver Alexander prizes include Rotterdam film festival director Vanja Kaludjercic and the North Macedonian director Teona Strugar Mitevska (God Exists, Her Name is Petrunya).
The Polish-Russian co-production The Whaler Boy by Philip Yuryev and Pedro Almodovar's Venice premiere The Human Voice starring Tilda Swinton bookend the festival.