The founder, chairman and CEO of the Wanda-owned creator of such tentpoles as the Dark Knight trilogy and March release Kong: Skull Island has resigned.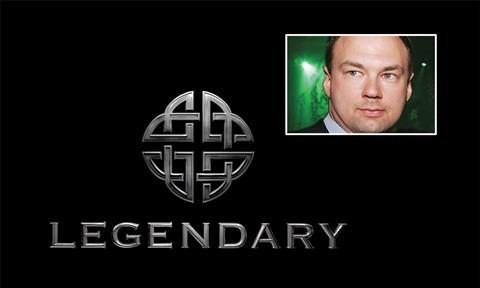 Effective immediately, Tull will assume the title of founding chairman. Jack Gao, group senior vice-president and CEO of international investm ents and operations at Wanda Cultural Industry Group, has been named interim CEO while the owners search for a permanent replacement.
Vice-chairman of worldwide production Mary Parent remains with the stated full support of the Wanda hierarchy, while Tull will focus on his Tull Investment Group and its life science, media and technology concerns like VR pioneers Magic Leap and Oculus Rift, as well as Pinterest, Heal and Zoox.
While reasons for the abrupt departure were not disclosed, The Hollywood Reporter, which broke the story, cited tensions between Tull and his Chinese paymasters over the former's management approach.
Upcoming US release The Great Wall and Pacific Rim 2, which is shooting, were also highlighted as potential flashpoints. Warcraft, which Universal released in 2016, was a big hit in China but flopped in North America.
Tull formed Legendary in 2005 and guided it to become a co-financing and co-production studio partner – first with Warner Bros and more recently Universal – on a roster of heavyweight releases like the Pacific Rim franchise, Man Of Steel, and 300: Rise Of An Empire.
In 2016 he sold the company to Dalian Wanda Group in a deal reportedly worth $3.5bn.
"We are thankful to Thomas for his founding vision of Legendary as well as his commitment, leadership and partnership this past year," said Gao. "He will forever be part of the company's already rich legacy and powerful DNA.
"As we move forward, Wanda aims to transform Legendary into a next-generation studio of the future with a far-reaching creative and global platform. We look forward to working with the creative team to manage our already viable film slate with more to come in the near future."
Tull said: "Building Legendary has been one of the most fulfilling experiences of my life. I have had the unique opportunity to be at the forefront of where the business is going and lead an incredible group of people as we innovated the way we thought about the film and television business, and the possibilities of collaboration between the west and the east.

"After a year of transition, I know that the company is stable with great leadership, so at this point I am able to leave and pursue the new interests and endeavours I have been planning."
Tull will stay involved as a producer on the Monsterverse films and Legendary projects based on Dune.
The Legendary slate of upcoming films includes Untitled eSports Movie starring Will Ferrell, Untitled Virtual Reality Project to be directed by Alejandro Gonzalez Inarritu, Detective Pikachu, Bad Blood starring Jennifer Lawrence, Skyscraper (Starring Dwayne Johnson, Godzilla: King Of Monsters, Kong Vs. Godzilla and Hot Wheels.
Upcoming TV properties include Downward Dog for ABC with ABC Studios, Colony for USA with Universal Cable Productions, Lost In Space and Love for Netflix, Carnival Row for Amazon, Looming Towers for Hulu, and Biopunk for USA Network.