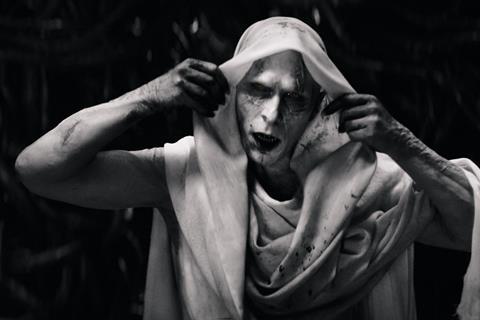 Thor: Love And Thunder will cross $100m at the global box office on Friday (July 8) following a $29m Thursday haul from North American previews and $49m after two days of record-setting international play.
Thursday debuts in 25 material markets include $3.8m in the UK for the sixth highest opening day of the pandemic era and 66% market share. Disney/Marvel Studios' latest excursion for the Asgardian deity played by Chris Hemsworth alongside co-lead Natalie Portman as The Mighty Thor earned $3.7m in Mexico and $2.7m in Brazil to elevate the international running total to $48.6m.
The tentpole directed by Taika Waititi (2017's Thor: Ragnarok) has grossed $5.3m in Australia after two days and stands at $4.8m in South Korea, $3m in India, $2.9m in Indonesia, $2.4m in Italy and $2.1m in Germany. It has opened at number one in all markets with Disney executives reporting market share above 50% in many territories, climbing as high as 86%.
After two days on a like-for-like basis studio sources added that Love And Thunder is tracking 79% ahead of Top Gun: Maverick, 63% ahead of Jurassic World: Dominion and 45% ahead of Thor: Ragnarok although 36% below Doctor Strange In The Multiverse Of Madness.
Opening highlights include the second highest pandemic era opening days in Australia and New Zealand, the highest in Indonesia, and third highest in Italy as well as Brazil, Argentina and other parts of Latin America. Friday brings debuts in Spain, Japan, South Africa and Turkey.
In North America Thursday's previews rank as the second highest of 2022 behind Doctor Strange In The Multiverse Of Madness, and the fifth best for a Marvel Cinematic Universe title. Thor: Love And Thunder opened on Friday in 4,375 locations and industry estimates put the opening weekend in the $140m-$160m range. A full global estimate will follow on Sunday.