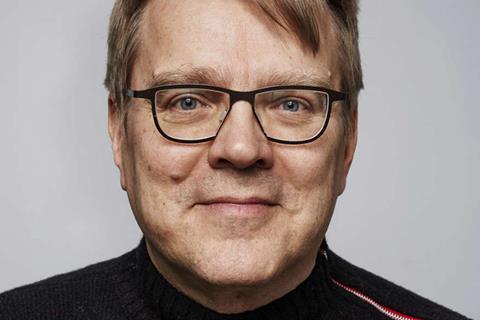 Nordisk Film & TV Fond is changing with the times by adding three new financing partners from the streaming world.
The total number of financing partners from Jan 1 2020 will be 22, after the new trio joins: Nordic Entertainment Group (NENT Group, which is the parent of Viaplay and Viafree steraming services), C More Entertainment (digital TV and streaming service that is a division of Bonnier) and VGTV (one of Norway's leading web TV channels).
The Fond is one of Scandinavia's leading backers, supporting films like Border, Queen Of Hearts, Woman At War and The Square and TV projects such as Atlantic Crossing and State Of Happiness.
In addition to production funding, it also backs distribution, dubbing, cultural initiatives and strategic development.
The Oslo-based Fond was set up in 1990 and its current partners are Nordic Council of Ministers, the five Nordic film institutes and 13 broadcasters in the Nordic region. The most recent new partner to be added in April was Icelandic telecoms group Síminn. The Fond's annual budget is $11.5m (NOK 100m).
These companies are welcomed to join because of the Fund's new agreement structure for 2020-2024, which allows pan-Nordic subscription-based streaming services (SVOD) to enter the exclusive partnership.
Petri Kemppinen, CEO at Nordisk Film & TV Fond said: "This reflects the fast change in the distribution of content in the Nordics and hugely increased investments by private actors. The new financing structure of the Fund also means that we will be able to pursue our mission of financing and promoting quality films, documentaries and TV dramas with an increased budget."
These new partners come on board as leadership will be changing at the Fond, as Kemppinen has announced he will step down as CEO on October 31, 2019. Recruitment is underway now for a new CEO.