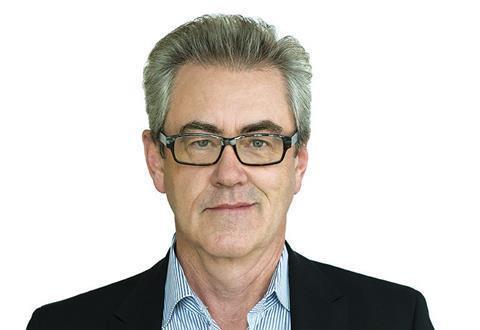 After 36 years of service to the Toronto International Film Festival (TIFF), director and CEO Piers Handling bid farewell at Sunday's awards ceremony and drew a standing ovation from filmmakers and festival staff.
"Ladies and gentlemen we have arrived at the end of another phenomenal festival and I could not be more proud of everything that we have achieved together over the past 36 years," said Handling in typically understated manner as he presided over the ceremony with artistic director Cameron Bailey.
The TIFF veteran, who joined as programmer prior to serving seven years as artistic director before taking on his current role in 1994, continued: "I have watched this festival evolve and transform in some unexpected and unimaginable ways. Each year our audience opens it arms to some of the world best filmmakers and creators and I feel really privileged to have shared hundreds of unforgettable moments alongside them and all of you.
"This is my final year hosting the awards ceremony and as I reflect on all of the transformative cinema that has been showcased right here in Toronto and the talent that we have welcomed to this and many other stages across the city, I'm comforted by the knowledge that I'm leaving TIFF and the future of this organisation in the most capable hands."
Handling steps down on October 1. Bailey and recent appointee Joana Vicente will share the role of festival co-heads. Bailey's expanded role encompasses artistic director, while outgoing Independent Filmmaker Project executive director Vicente assumes the role of executive director when she starts at TIFF on November 1. Both will report to the board.
"Creating a festival as all-encompassing as ours is no small feat," added Handling. "We would not exist without our founders Bill Marshall, Henk Van der Kolk and Dusty Cohl, or without the relentless effort, hard work and dedication of the many people that make this festival possible. A huge thank you goes to the thousands of volunteers, the festival venues teams, industry delegates, film publicists, members of the press corps, and last but not least our incredible audience. We thank you from the bottom of our hearts."
Handling signed off by adding, "So after 38 [sic] years of standing on these stages, this is a big, big bye and thank you for all your support. It's been fantastic," he added as Bailey asked the audience to show their support for the TIFF veteran and attendees rose to their feet to show their appreciation.
"Incredibly rewarding," said Handling, stepping away from the podium and placing his hand on his heart. "So much fun. So much fun."