EXCLUSIVE: New film from Jakob Lass premieres in Berlin.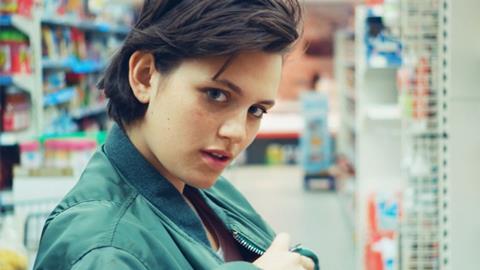 Screen can reveal the first English-language trailer for 'Tiger Girl' from
The latest project from Jakob Lass (Love Steaks) will receive its world premiere as the opening film of the Panorama Special in Berlin.
Watch the trailer below, or HERE on mobile. (Warning: includes swearing)
The film stars Maria-Victoria Dragus as Vanilla, who is saved from a pushy colleague by the tough and confident Tiger, played by Ella Rumpf. A strong friendship develops between two women, one in which conventional value systems begin to unravel.
Enno Trebs and Orce Feldschau co-star.
Berlin-based sales and distribution company Picture Tree International has acquired international rights to Tiger Girl.
The film is set for an April release in Germany via Constantin Film.
The previous film from Lass, Love Steaks, won the German Cinema New Talent Award in all four categories at the Filmfest München as well as the Max Ophüls Prize in 2014.
Read more:
Berlin 2017: The stand-out titles