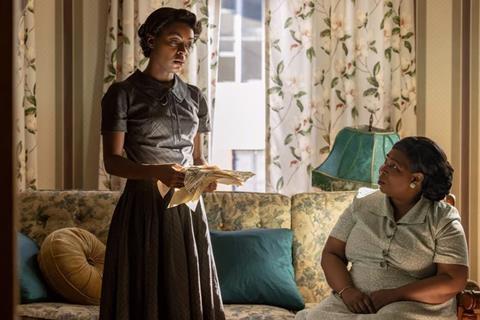 Civil Rights drama Till from United Artists and Orion Pictures will receive the 2023 Stanley Kramer Award at the 34th Annual Producers Guild Awards in Los Angeles on February 25, 2023.
The Stanley Kramer Award honours a "production, producer, or other individuals whose achievement or contribution illuminates and raises public awareness of important social issues".
Till tells the story of Mamie Till-Mobley, who sought justice for her 14-year-old son Emmett Till after he was lynched in 1955 while visiting cousins in Mississippi. Danielle Deadwyler stars as Till-Mobley.
Keith Beauchamp, Barbara Broccoli, Whoopi Goldberg, Thomas Levine, Michael Reilly, and Frederick Zollo served as producers. Chinonye Chukwu directed the true-life drama.
"This team fought for years to see Mamie Till-Mobley's story told on the big screen, venerating her legacy and the enduring love she had for her son, Emmett," read an excerpt from a statement by PGA presidents Stephanie Allain and Donald De Line.
The producers added, "Our film honours the legacy of Mamie Till-Mobley and her son Emmett, and all of those who came before and after them who fight for the pursuit of justice here in the United States and around the world."