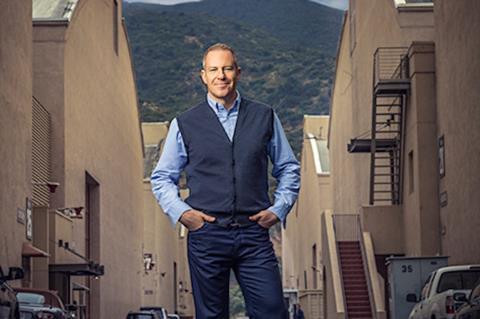 Toby Emmerich will step down this summer as chairman of Warner Bros pictures group and are being replaced by former MGM heads Mike De Luca and Pamela Abdy who become co-chairpersons and co-CEOs.
Emmerich gets an exclusive five-year production deal with the studio where he will launch his company focused on film, television and streaming.
The move comes in the wake of the Warner Bros Discovery merger. It was reported that the media giant's CEO David Zaslav attended the Cannes premiere of Warner Bros' Elvis with Emmerich.
Screen understands Emmerich was not in favour of Zaslav's plan to divide Warner Bros into silos comprising Warner Bros and New Line, DC Entertainment, and Warner Bros Feature Animation.
The three units will fall under separate leadership however for an interim period De Luca and Abdy, who recently left MGM in the wake of that studio's $8.5bn acquisition by Amazon, will oversee DC Entertainment and animation. According to reports former Fox film head Emma Watts is being spoken of as a possible head of MGM.
Emmerich is a longtime veteran at the studio who has weathered corporate disruption. He was named president and chief content officer in 2016 and a year later became chairman of Warner Bros picture group. In late 2020, with the studio under the ownership of AT&T, he had to appease incensed talent after then WarnerMedia CEO Jason Kilar announced the day-and-date theatrical-HBO Max release strategy for the 2021 Warner Bros slate.
He joined New Line in 1992 and became president of the music division, eventually taking over from De Luca as president of production in 2001. Emmerich went on to preside over a successful pipeline that delivered Peter Jackson's acclaimed box office smash trilogies The Lord Of The Rings and The Hobbit, as well as Elf, The Notebook and Wedding Crashers.
Studio representatives had not confirmed the moves at time of writing.