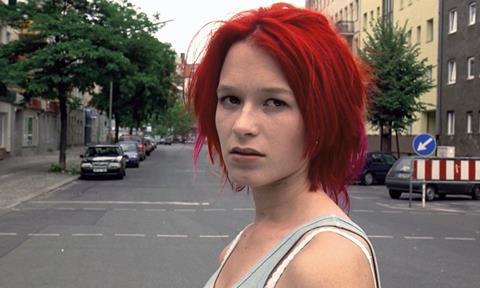 The Berlinale co-production market (February 17 – 21, 2018) will welcome 36 new feature film projects that are looking for co-producers. In addition, five production companies will be introduced in the 'company matching' programme.
Projects include new films by Todd Solondz, Mohsen Makhmalbaf, Aisling Walsh and Franka Potente.
Scroll down for lineup
Hundreds of movies have resulted from the previous fifteen editions of the event. Two films to emerge from recent editions confirmed for this year's Competition section of the Berlinale are Figlia mia (Daughter of Mine) directed by Laura Bispuri and Mein Bruder heißt Robert und ist ein Idiot by Philip Gröning.
For the 2018 market, 21 feature film projects with budgets ranging from €750,000 to €6m, were selected from 326 submissions. The projects, which will be presented by their producers already have either production support from their home countries, or financing of at least 30 percent in place.
Two additional film projects will participate in both the CineMart Rotterdam and the Berlinale Co-Production Market as part of the Rotterdam-Berlinale Express.
In the 'Berlinale Directors' part of the market, three promising projects by directors whose work has already been seen in the festival will be introduced; those projects are in the early stages of seeking co-production and financing partners.
And the "Talent Project Market", organised in cooperation with Berlinale Talents, is designed to give ten new producers a chance to present their projects, which were selected from an additional 142 submissions in that category.
17 of the projects selected for the Berlinale Co-Production Market have women at the helm, meaning female directors make up almost 50 percent. They include well-known directors such as Walsh (Maudie) and Anna Muylaert (The Second Mother), who have already had films in the festival, Katrin Gebbe (Nothing Bad Can Happen) and Run Lola Run star Potente, whose producers are looking for co-production opportunities for the actor's feature directing debut.
Other prominent directors with projects at the market include Koen Mortier, Boris Khlebnikov, and Andreas Dalsgaard.
The producers of the selected projects have a chance to win prizes such as the Eurimages Co-Production Development Award (20,000 euros), the VFF Talent Highlight Award (10,000 euros), and the ARTE International Prize (6,000 euros).
The 550 participants can also ask for meetings with four companies from Germany, France, Uruguay and Lebanon as part of the "Company Matching" programme, aimed at discussing structural relationships or a production slate, and potentially establishing long-term cooperations.
The Co-Production Market 2018 official selection:
- The Hole in the Fence (D: Joaquín del Paso), Amondo Cine, Mexico
- The Woman With the Gun (D: Yorgos Servetas), Argonauts Productions, Greece
- Home (D: Franka Potente), Augenschein Filmproduktion, Germany
- Nobody Likes Me (D: Tomas Weinreb, Petr Kazda), Black Balance & Love.Frame & Arizona Productions, Czech Republic / France
- Haunted (D: Koen Mortier), Czar Film & TV, Belgium
- Motel Acacia (D: Bradley Liew), Epicmedia Productions & Potocol, Philippines / Singapore
- Dr. Glas (D: Aisling Walsh), Fantastic Films & Makar Productions, Ireland / United Kingdom
- The Sound of Animals Fighting (D: Sibs Shongwe-La Mer), Fireworx Media, South Africa / Brazil
- Three (D: Juanjo Giménez), Frida Films, Spain
- My Camino (D: Louise Archambault), Item 7, Canada
- Pelican Blood (D: Katrin Gebbe), Junafilm, Germany
- The Siren (D: Sepideh Farsi), Les Films d'Ici & Lunanime, France / Belgium
- An Empty Goal (D: Sergio Castro), Manufactura de Películas & Bigbonsai, Chile / Brazil
- The War Has Ended (D: Hagar Ben Asher), Match Factory Productions & Madants & Transfax, Germany / Poland / Israel
- Abdullah and His Sons (D: Esen Isik), Maximage, Switzerland
- Advantages of Travelling By Train (D: Aritz Moreno), Morena Films & Señor & Señora, Spain
- My First Time of Dying (D: Cristiane Oliveira), Okna Produções, Brazil
- I, Alex (D: İlker Çatak), Riva Filmproduktion, Germany
- Soul Hunter (D: Andreas Dalsgaard), Savage Productions, Ireland
- The Quarters (D: Todd Solondz, Anna Muylaert, Mohsen Makhmalbaf, Arsinée Khanjian), Six Island Productions & Green Productions & Impulse Pictures, Canada / Israel
- When I'm Done Dying (D: Nisan Dag), Solis Film, Turkey
'Berlinale Directors' projects:
- Doi Boy (D: Nontawat Numbenchapol), Anti-Archive & Mobile Lab Project, Cambodia / Thailand
- Three Minutes of Silence (D: Boris Khlebnikov), CTB Film Company, Russian Federation
- The Strangers of the Cold Mountain (D: Albertina Carri), El Borde, Argentina
'Rotterdam-Berlinale Express':
- Mon legionnaire (D: Rachel Lang), Chevaldeuxtrois & Wrong Men, France / Belgium
- A White, White Day (D: Hlynur Pálmason), Join Motion Pictures & Snowglobe, Iceland / Denmark
'Talent Project Market':
- Nudo Mixteco (D: Ángeles Cruz), Amard Bird Films (P: Paula Alamillo), Germany
- The Empty House (D: Rati Tsiteladze), ArtWay Film (P: Rati Tsiteladze), Georgia
- Mascot (D: Remy van Heugten), Bind (P: Joram Willink), Holland
- Lynx (D: Sharipa Urazbayeva), Filmstar.kz (P: Sharipa Urazbayeva) & Tandem Production, Kazakhstan / Germany
- Tropical Memories (D: Shipei Wen), Foolish Old Man Production (P: Jing Wang), People's Republic of China
- Milk (D: Maya Kenig), Green Productions (P: Maya Fischer), Israel
- The Far Mountains (D: Mitra Tabrizian), Sonatine Films (P: Zadoc Nava), United Kingdom
- The Isle of the Demoiselle (D: Micha Wald), Stenola Productions (P: Anton Iffland Stettner), Belgium
- Flee (D: Jonas Poher Rasmussen), Sun Creature (P: Charlotte de la Gournerie) & Final Cut for Real, Denmark
- Sáve - The Last of the First (D: tba), The End (P: Khalid Maimouni), Norway
'Company Matching' programme:
- Heimatfilm, Germany
- Indie Prod / Indie Sales, France
- Mutante Cine, Uruguay
- Schortcut, Lebanon