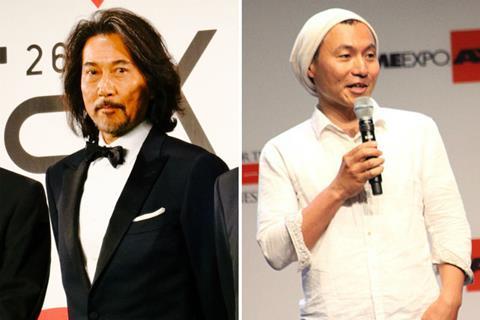 This year's Tokyo Inte­­­rnational Film Festival (TIFF, October 25-November 3) will be hosting retrospectives of the work of Japanese actor Koji Yakusho and animation director Masaaki Yuasa.
TIFF's Japan Now section will screen a selection of Yakusho's work, which spans Cannes Palme d'Or winner The Eel (1997); Eureka (2001), which received the prize of the Cannes Ecumenical Jury; and international productions such as Memoirs Of A Geisha (2005) and Babel (2007). He also recently starred in Hirokazu Kore-eda's The Third Murder (2017). "Koji Yakusho is Japan's leading international actor, demonstrating unparalleled versatility in wide-ranging roles across every genre," said TIFF programming advisor Kohei Ando.
Yuasa, the subject of TIFF's Animation Focus, has recently been winning international attention for films such as Lu Over the Wall (2017), which won a Cristal award for best feature at Annecy International Animated Film Festival.
A few months later, he won the Grand Prize for Features at the Ottawa International Animation Film Festival for Night Is Short, Walk On Girl (2017). He has also been involved in popular animated series, such as Doraemon, Chibi Maruko-chan and Crayon Shinchan. "The word 'genius' exists for Masaaki Yuasa. His freeform style is filled with exploding colours and pleasant rhythms, lulling viewers into a primal state," said anime critic and professor Ryusuke Hikawa.