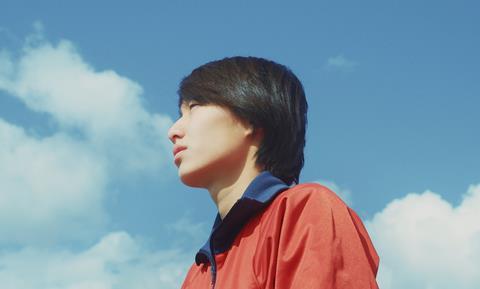 Tokyo International Film Festival (TIFF) has announced the full line-up for its 34th edition, including the main competition section of 15 films, among which 10 titles are world premieres. Other sections include Asian Future, Gala Selection, World Focus, Nippon Cinema Now and Japanese Animation.
The competition section includes the world premieres of two Japanese films – Third Time Lucky, the debut feature of Tadashi Nohara, who co-wrote Happy Hour and Wife Of A Spy; and Just Remembering from Daigo Matsui (Ice Cream And The Sound Of Raindrops).
World premieres also include Mikhail Red's Arisaka, Brillante Ma Mendoza's Payback, Crane Lantern from Hilal Baydarov, who won the Tokyo Filmex Grand Prize last year with In Between Dying, and Shin Su-won's Hommage starring Parasite actress Lee Jung-eun (see full list below).
"We decided not to worry about country or region quotas, or whether a film was a world premiere, and simply chose based on quality," said new programming director Shozo Ichiyama, explaining that the large number of world premieres was a happy coincidence.
As previously announced Isabelle Huppert is heading the competition jury, which also includes director Shinji Aoyama, film critic and programmer Chris Fujiwara, producer and curator Lorna Tee and composer Hiroko Sebu. Also as previously announced, Keisuke Yoshida has been selected as the Director in Focus in the Nippon Cinema Now section.
The Asian Future section will screen ten titles, all of which are world premieres, including Fiona Roan's American Girl, starring Karena Lam; Granaz Moussavi's When Pomegranates Howl, about children in Afghanistan; and Asu from Sri Lanka's Sanjeewa Pushpakumara, who won the jury award at Tokyo Filmex in 2017 for Burning Bird.
Meanwhile, this year's Japanese Animation section will feature several new films, including the world premiere of Atsuko Ishizuka's Goodbye, DonGlees, as well as a tribute to legendary animator Yasuo Otsuka, who died earlier this year at the age of 89.
For the second year, TIFF will also feature a series of conversations between filmmakers from Japan and the rest of Asia dubbed the Conversation Series at Asia Lounge. The series will again be hosted by filmmaker Hirokazu Kore-eda and feature directors and actors such as Isabelle Huppert, Apichatpong Weerasethakul, Ryusuke Hamaguchi, Kamila Andini and Yukiko Sode.
Despite ongoing restrictions, the festival said it will "strive to invite as many international guests as possible to Japan" in order to facilitate face-to-face conversation for the series.
"I chose Crossing Borders as the theme because many people have become isolated during the pandemic. I think it will be a good opportunity to discuss how filmmaking and film festivals will change following the pandemic," said Kore-eda via a video message.
The festival will also include a panel entitled 'World Cinema Conference', a discussion on the future of the film industry featuring guests such as Cannes' Christian Jeune, Berlin artistic director Carlo Chatrian and Tribeca artistic director Frederic Boyer.
As previously announced, the festival will open with Clint Eastwood's Cry Macho and close with Stephen Chbosky's Dear Evan Hansen.
TIFF chairman Hiroyasu Ando was on hand to explain the goals of this year's festival, which, while taking place in-person, is still affected by the ongoing pandemic. "We're still dealing with issues such as not being able to host many guests from abroad, but one reason we are holding the festival this year is in order to think about the possibilities for cinema in the post-Covid world," said Ando.
Ando described many of the changes the festival has made in the past year, such as appointing new programming director Ichiyama, becoming the first festival in Asia to sign on to the Gender Parity Pledge launched by Collectif 50/50, and moving the festival venue from Roppongi to the Hibiya-Ginza area, long known as a 'centre of cinema' in Tokyo.
"The move will allow us to build connections between locals in the area and allow more people in Tokyo to become familiar with the festival," said Ando, who recalled visiting Ginza to see films as a child.
This year's TIFF will take place October 30 to November 8 at venues throughout the Hibiya-Ginza area. TIFFCOM, the festival's film market, will take place online November 1 to 3.
TOKYO 2021 MAIN COMPETITION:
Arisaka (The Philippines), dir: Mikhail Red [World Premiere]
Californie (Italy), dir: Alessandro Cassigoli, Casey Kauffman [Asian Premiere]
Crane Lantern (Azerbaijan), dir: Hilal Baydarov [World Premiere]
The Daughter (Spain), dir: Manuel Martín Cuenca [Asian Premiere]
The Dawning Of The Day (Sri Lanka), dir: Asoka Handagama [World Premiere]
The Four Walls (Turkey), dir: Bahman Ghobadi [World Premiere]
Hommage (South Korea), dir: Shin Su-won [World Premiere]
Just Remembering (working title) (Japan), dir: Daigo Matsui [World Premiere]
La Civil (Belgium, Romania, Mexico), dir: Teodora Ana Mihai [Asian Premiere]
One And Four (China), dir: Jigme Trinley [World Premiere]
The Other Tom (Mexico, US), dir: Rodrigo Plá, Laura Santullo [Asian Premiere]
Poet (Kazakhstan), dir: Darezhan Omirbaev [World Premiere]
Payback (The Philippines), dir: Brillante Ma Mendoza [World Premiere]
Third Time Lucky (Japan), dir: Tadashi Nohara [World Premiere]
Vera Dreams Of The Sea (Kosovo, Albania, North Macedonia), dir: Kaltrina Krasniqi [Asian Premiere]