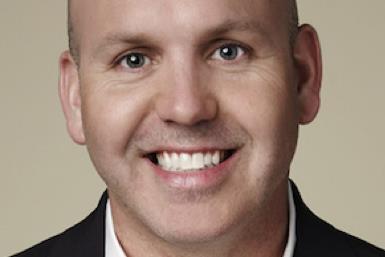 Ray Strache, who most recently served as executive vice-president global acquisitions and co-productions at Fox and Fox Searchlight and enjoyed a broad remit with an emphasis on international projects, has left the studio.
Strache, a Fox veteran of more than 22 years, played a key role in acquiring close to 50 Searchlight titles such as Armando Iannucci's current BAFTA contender and May 2020 US release The Personal History Of David Copperfield and Terrence Malick's A Hidden Life, as well as Little Miss Sunshine, Napoleon Dynamite, Brooklyn, Jackie, and Beasts Of The Southern Wild.
He excelled in an eclectic role that covered marketing initiatives, filmmaker advocacy, and special distribution projects like Searchlight Shorts. The executive also sourced projects for select international markets such as Andrés Wood's Chilean Oscar submission Spider (Araña), 2018 animé hit Dragon Ball Super: Broly, and the upcoming Russian historical epic Decembrists, and Alejandro Monteverde's Sound Of Freedom, about former Homeland Security agent and anti-child trafficking campaigner Tim Ballard.
Strache began his career as assistant to former Fox chairman Tom Rothman, before he was promoted to acquisitions manager and continued to rise through the ranks. After choosing to move on, his final day on the Fox lot was November 1.
In a statement released to Screen, Fox Searchlight chairmen Steve Gilula and Nancy Utley said, "Ray has been an immeasurable and integral part of Searchlight for the past two decades. We thank him for the legacy he is leaving behind, we are sad to see him go and we are very much looking forward to his next accomplishment."
Strache said, "I am beyond fortunate to have worked with best-in-class films, filmmakers and colleagues – at Fox, Searchlight and throughout the world – for nearly a quarter century. I will carry these experiences with me always while heading toward an exciting new chapter. I want to say thank you and best of luck and success to everyone who has been part of the journey thus far."
Chan Phung, the former Netflix director of independent film and vice-president of Sony pictures worldwide acquisitions, started this week as Fox Searchlight senior vice-president, acquisitions and production.