EXCLUSIVE: Fifth film from Hirokazu Koreeda protégé stars Masahiro Motoki.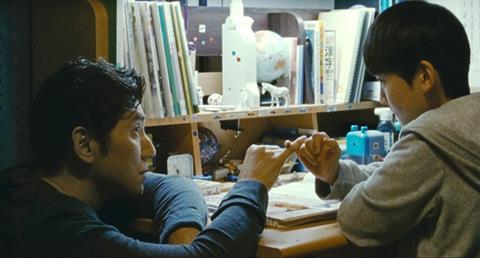 Paris-based Elle Driver has snapped up international sales on Japanese director Miwa Nishikawa's heart-warming drama The Long Excuse ahead of its world premiere in Toronto's Special Presentations strand.
Popular Japanese actor Masahiro Matoki - best known internationally for his performance in the 2008 Oscar-winning film Departures - plays Sachio Kinugasa, a popular writer coming to terms with the death of his wife in a bus crash alongside a friend.
Sachio had long checked out of his loveless marriage and was with another woman at the moment of his wife's death so he has to fake his grief to keep up appearances.
The true implications of his loss are brought into sharp relief, however, when Sachio meets the devastated husband of his wife's friend and offers to look after their children so the latter - a truck-driver - can go back to work.
It is the first feature from writer-director Nishikawa - who became a director under the guidance of Hirokazu Koreeda - since her 2012 work Dreams For Sale, which also screened at Toronto.
The production was presented at Busan's Asian Project Market in 2014 and will be released by Asmik Ace Entertainment in Japan.
Other TIFF titles
Other TIFF titles on Elle Driver's slate include April Mullen's Below Her Mouth, starring Canadian actress Natalie Krill and Swedish model Erika Linder as two women who embark on a passionate, unexpected fling that changes their lives forever.
The film - produced by Toronto-based Serendipity Point Films - will also world premiere in the Special Presentations section.
The company is also handling Romanian director Cristi Puiu's family drama Sieranevada which will screen in the Masters programme, having world premiered to critical acclaim in competition at Cannes earlier this year.
The Bucharest-set film - revolving around an argumentative family gathering in memory of its recently deceased patriarch - has been selected as Romania's submission for best foreign language film category of the 2017 Oscars.