Share Her Journey campaign targets C$3m within five years.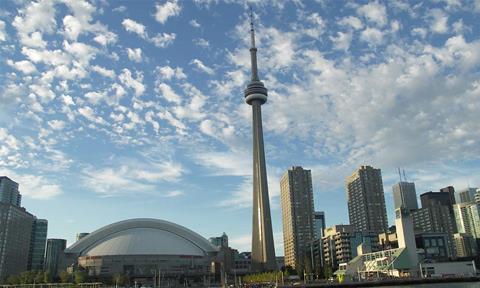 The Toronto International Film Festival (TIFF) hierarchy announced on Monday a five-year mandate to expand its talent development programmes to champion and empower women.
The initiative aims to raise C$3m (USD $2.3m) in five years – C$500,000 (USD $388,200) in the remainder of 2017 – and kicks off on July 10 with a donors' event to mark the launch of the Share Her Journey campaign.
The campaign will run from July 10 through the end of the 2017 festival on September 17 and is designed to celebrate successful and inspirational women behind and in front of the camera whom TIFF has championed and supported over the years.
Former PotashCorp vice-president Betty-Ann Heggie (pictured below), founder of the Womentorship programme at the University Of Saskatchewan, and philanthropist and longtime TIFF donor Anne-Marie Canning, will match the first C$80,000 (USD $62,100) donated to the campaign in 2017.
TIFF has appointed 'ambassadors' to relay the campaign's message. They include: Nigerian filmmaker Omoni Oboli, whose comedy Okafor's Law premiered in the City To City programme at the festival in 2016; teenage creator Amb Carol Nguyen; documentary filmmaker Jennifer Baichwal; and Oscar-nominated Deepa Mehta.
A donors' event to launch Share her Journey takes place on July 10, when there will be a screening of Ida Lupino's 1950 film Outrage.
TIFF's five-year female-forward initiative comprises:
A three-month residency programme for emerging female creators;
A producers' accelerator programme for women;
A speaker series to spark conversations on gender equity and gender identities in film;
Resources for educators to enhance the curriculum and support classroom discussions about women and gender in cinema; and
Use of industry data to track career trajectories and improve outcomes for women in film.
"Inclusion, accessibility and diversity are central to our work at TIFF," artistic director Cameron Bailey said. "We acknowledge that gender inequity is systemic in the screen industries, so change has to happen at every level. That includes getting more women into key creative roles.
"We plan to seek out, develop and showcase top female talent in the industry through our festival and year-round initiatives. Our mission is to transform the way people see the world through film. One of the most powerful ways to do that is to foreground the perspectives of women."
"As a cultural charity TIFF relies on the support of donors, partners, supporters and members, as well as fundraising events such as Soiree and BOOMBOX, in order to make our programming, educational and outreach activities possible 365 days a year," Heggie, a member of TIFF's board of directors and chair of the philanthropy committee, said.

"With our Share Her Journey campaign we are aiming to raise $3m (CAD) over five years to continue our efforts to reduce the gender gap so we can see more diverse stories on screen. Philanthropy and the support of our donors are what make this organisation exceptional and will enable this commitment to come to fruition."
Since 2016, TIFF's talent development programmes such as Talent Lab, Studio, and TIFF Rising Stars have attracted a minimum of 50% female participation. From 2018, TIFF's professional development programmes will be consolidated under one label – TIFF Talent Labs – with what the festival said would be "clear pathways of support" for creators and on-screen talent.
Nearly 30% of films at last year's edition of TIFF were directed by women. The 2017 TIFF Bell Lightbox summer programme includes retrospectives on Lupino and Kathryn Bigelow.
"By being part of our internationally-regarded programmes, female practitioners gain artistic and business tools, boost their marketplace understanding, make important connections and have conversations that can lead to future opportunities," TIFF industry director Kathleen Drumm said.
"The door is starting to open for women filmmakers and I want to support TIFF's efforts to build on the momentum we are seeing around the world," Canning said.

For more information on Share Her Journey click here.