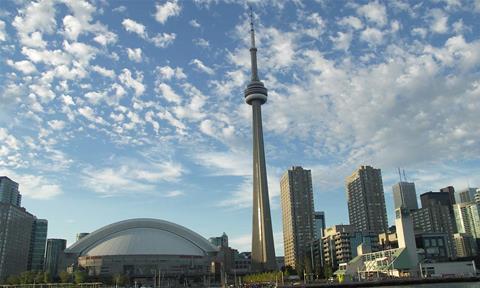 Top brass at the Toronto International Film Festival (TIFF) have cancelled Tuesday's (July 24) opening press conference out of respect for the deadly shooting in the city's Danforth area on Sunday.
Two people are understood to have died and 13 others were injured after a man opened fire on passers-by in the city's Greektown district last night.
According to reports, the 29-year-old gunman exchanged gunfire with police and was found dead at the scene.
"In light of the tragedy that occurred last night in Toronto and out of respect for those affected, TIFF is cancelling its scheduled press conference tomorrow, July 24th," TIFF brass said in a stement.
"Instead, the film announcements will go out via press release at 10am. The Toronto Danforth area is the gold standard of our city's vibrancy and we stand with our fellow Torontonians in condemnation of this violence."
Canadian prime minister Justin Trudeau tweeted on Sunday night: "The people of Toronto are strong, resilient and brave - and we'll be there to support you through this difficult time."
TIFF staff will announce the first slate of Galas and Special Presentations on Tuesday. The festival is scheduled to run from September 6-16.