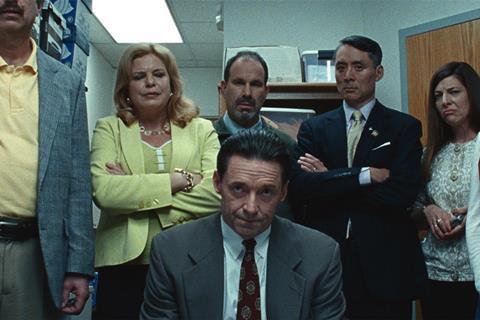 Heading into at the end of the first TIFF weekend with no major on-site deals in the bag, buyers were hopeful Hugh Jackman and Allison Janney in Cory Finley's school embezzlement comedy drama Bad Education would inject life into a quiet market.
Endeavor Content represents the world and jointly handles the US with CAA. At time of writing, acquisitions teams were circling Gabriela Coperthwaite's cancer drama The Friend, which STX International and Endeavor Content represent, UTA Independent Film Group was fielding interest in Marc Meyers' hit-and-run drama Human Capital, and Latido Films had a hot project on its hands in The Platform.
Also generating buzz was anti-racism documentary The Australian Dream (Submarine, Lorton Entertainment), fresh from standing ovations at Telluride.
Buyers have responded to Endeavor Content's promo for Good Joe Bell from Argent and Hercules Film Fund starring Mark Wahlberg. FilmNation's package of international theatrical rights to five Netflix titles has intrigued, although buyers are trying to work out how they can make money from a limited window.