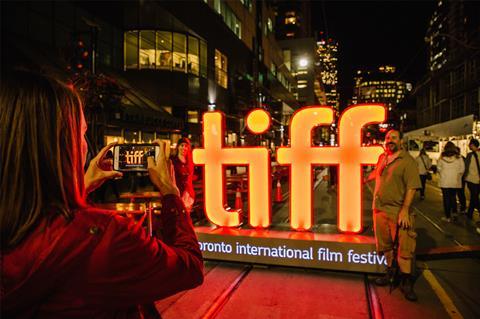 The solid roster of world premieres announced by Toronto International Film Festival (TIFF) top brass punctuated by several must-haves has set the stage for a competitive fall film festival season as all eyes turn to Venice's line-up announcement on Thursday.
Taika Waititi's satire Jojo Rabbit at Fox Searchlight, Donna Tartt adaptation The Goldfinch directed by John Crowley at Warner Bros in the US and select territories, and Big Beach's A Beautiful Day In The Neighborhood at TriStar and directed by Marianne Heller with Tom Hanks in the lead as US children's TV host Fred Rogers, are three prestige Hollywood titles to which TIFF has secured the world premieres.
The list of TIFF Galas and Special Presentations announced on Tuesday (23) is merely an appetiser – the festival is huge and there is much more to announce in the coming weeks – and already boasts several other interesting awards candidates that could light up the season if well executed.
A pair of race dramas could make a lot of noise – Michael B. Jordan and Jamie Foxx in Warner Bros' Just Mercy, and Cynthia Erivo in Focus Features' Harriet – and there is the first chance to see Armando Iannucci's BFI London Film Festival opening night selection The Personal History Of David Copperfield. Also of interest to awards watchers will be Rosamund Pike, who most recently portrayed war reporter Marie Colvin in A Private War, playing Marie Curie in Radioactive from Marjane Satrapi.
Films in Tuesday's announcement designated as North American premieres suggests Venice world premiere berths for Todd Phillips' Joker – another entry in this season's impressive-looking, albeit untested, Warner Bros roster – as well as Pablo Larraín's Ema, and Steven Soderbergh's Netflix comedy The Laundromat. Amazon Studios' The Aeronauts with Eddie Redmayne and Felicity Jones and Sylvester Stallone in Rambo: Last Blood could also premiere on the Lido, as could James Gray's sci-fi Ad Astra starring Brad Pitt. None has been announced anywhere yet.
Telluride appears to be lining up mighty bragging rights. Netflix's Marriage Story from Noah Baumbach and Fernando Meirelles' The Two Popes would appear to be heading to the Rocky Mountains first, because although they play in TIFF they are designated as Canadian premieres. Add to this list BBC Films and Pathé's Judy starring Renée Zellweger (Roadside Attractions has it in the US), and Disney-owned Fox's James Mangold's Ford v Ferrari starring Christian Bale and Matt Damon.
Edward Norton's Motherless Brooklyn, another film from Warner Bros in which the little-seen Oscar nominee directs and stars as a private eye with Tourette's Syndrome in the adaptation of Jonathan Lethem's career-making novel, is labelled an international premiere, suggesting it could also go to Telluride.
Returning to TIFF, there is a world premiere slot for Rian Johnson's star-studded murder mystery Knives Out (Lionsgate) – the project was first announced in TIFF last year – although it is not an awards prospect. There are plenty more world premieres from rising talents as TIFF co-heads Cameron Bailey and Joana Vicente profile not only female filmmakers but new voices that could pop: Gabriela Cowperthwaite's The Friend (US), Japanese animator Makoto Shinkai's (Your Name) Weathering With You, Unjoo Moon's I Am Woman (Australia), and The Sky Is Pink (India) from TIFF 2014 alumnus Shonali Bose could find fans.