City To City, Vanguard axed from 2017 edition.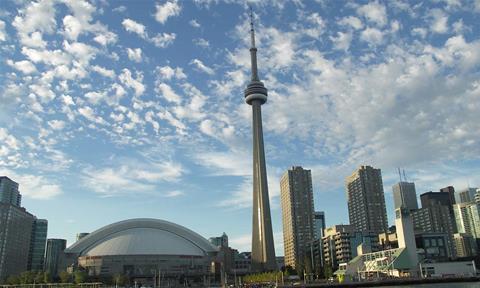 With seven months to go before this year's event, the Toronto International Film Festival (TIFF) hierarchy has unveiled a slimmed-down event while preserving its status as an awards season platform.
Both the City To City and Vanguard strands are being retired, while several programmers will not return including, as recently announced, the popular Midnight Madness master of ceremonies Colin Geddes.
Total festival selections will drop by 20% amid a tacit acknowledgement by the leadership that historical levels had a tendency to overwhelm visitors, especially industry and working press. Based on last year's level of 296 features, a 20% cut would mean a total selection of about 237.
This year's festival will comprise 14 programmes and a programming team of 21 that contains two new recruits: Kiva Reardon, a programmer at the Miami Film Festival who previously worked at the Doha Film Institute in Qatar, will programme Africa and the Middle East; while curator, producer and writer Peter Kuplowsky will programme Midnight Madness.
What stands out most emphatically from Thursday's announcement is the emphasis on curation and awards season status. Indeed a press release announcing the changes claimed last year's festival introduced more awards contenders than any other.
"This week we celebrate La La Land, Moonlight, Lion, Arrival, Hidden Figures, Manchester By The Sea, I Am Not Your Negro, Jackie, Toni Erdmann, The Salesman and all the other Oscar-nominated films showcased last September in Toronto," Toronto International Film Festival director and CEO Piers Handling said.

"As we look forward to this year's festival, we're finding new ways to select the best of the year for our audiences and enhance the experience for our industry and media delegates."
TIFF artistic director Cameron Bailey told Screen that the changes were designed to "tighten up curation" across the board. He added that while awards season was not the festival's primary focus, "We do well when we're finding films that resonate throughout awards season."
He hailed the accomplishments of City To City as being "enormously effective" in shining a light on places like Athens, Seoul, Mumbai and 2016 focus Lagos, "we can achieve what it's done for us in different ways."
The section was Bailey's brainchild and launched in 2009. The artistic director said industry programming would also present opportunities to focus on regions of the world.
He noted the type of edgy films championed in Vanguard, which straddled Midnight Madness and Special Presentations in tone, would continue to find their way into the selection. Geddes's departure was announced quietly before Berlin. He worked at TIFF for 20 years and will continue to curate films for the horror streaming site Shudder, and serve as artistic director at the Royal Cinema with his wife Katrina Gligorijević.
Bailey added that his own expanded role as year-round programmer at TIFF Bell Lightbox would not impact on his artistic director duties. Bailey programmes South Asia, Gala Presentations, Special Presentations and Platform.
The Toronto 2017 programmes are: Contemporary World Cinema, Gala Presentations, In Conversation With…, Masters, Midnight Madness, Platform, Primetime, Short Cuts, Special Presentations, TIFF Cinematheque, TIFF Docs, TIFF Kids and TIFF Next Wave, and Wavelengths.
The festival runs from September 7-17 this year.