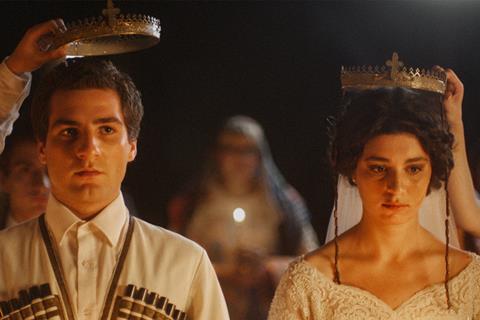 Swedish filmmaker Levan Akin's Georgia-set drama And Then We Danced, which premiered in Cannes Directors' Fortnight, has sold to key international territories including Avalon (Spain), Fine Films (Japan) and Mexico (Cinecanibal) for Paris-based Totem Films.

Set against the backdrop of Georgia's traditional dance scene, And Then We Danced revolves around a talented young dancer who develops feelings for a male rival in an environment where gay relationships remain taboo.
The feature was one of the most favourably reviewed films in the Directors' Fortnight selection this year.
In Europe, Totem has sold the film to Austria (Polyfilm), Baltic States (A-One Films), Benelux (Cinemien), Denmark (Reel Pictures), Finland (Cinema Mondo), Greece (Weird Wave), Norway (Arthaus), and Sweden (Triart) and Switzerland (Cineworx). Totem announced a deal with ARP Selection for France before the festival.
In the rest of the world, the film has also sold to Israel (Lev), Taiwan (Swallow Wings) and Turkey (Bir Films).
The UK, US and Germany are under negotiation.
"The film really got a great buzz and we're deeply happy about the high profile of the distributors," said Totem Films co-chief Berenice Vincent.
It marked the first edition of Cannes for Totems Films following its launch earlier this year by Vincent, Agathe Valentin and Laure Parleani.
Further films on Totem's Cannes slate included Compartment No 6, the upcoming film from Finland's Juho Kuosmanen, winner of the 2016 Un Certain Regard prize for The Happiest Day In The Life Of Olli Mäki and and Critics' Week selection Land Of Ashes, the first Costa Rican film to premiere at Cannes.