EXCLUSIVE: UK and Iceland among shoot destinations scouted by Paramount.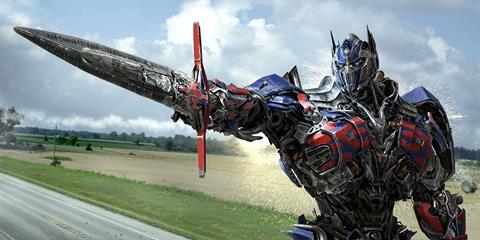 Shoot locations are being scouted in the UK for Paramount's Transformers 5, the latest instalment in the studio's blockbuster franchise that has collectively made $3.76bn at the box office.
The production is understood to be weighing up locations in the UK, Iceland and other international territories alongside a US shoot.
The previous two films, Transformers: Age of Extinction (2014) and Transformers: Dark of the Moon (2011), shot largely in the US. But a franchise first UK shoot could bring with it significant benefits in the shape of the UK tax credit should the production hit the minimum spend threshold.
Iceland also offers an enticing incentive for inward investment productions.
Some UK studio work on the film is a possibility, but the production is not yet booked into one of the major facilities, according to sources.
Paramount has its sights set on a summer shoot for the Michael Bay-directed film, having already announced a US release date of June 23, 2017.
The studio may also be lining up repeat visits to the UK, according to sources, with additional Transformers films due to be released in 2018 - a Bumblebee spinoff - and 2019.
Mark Wahlberg will reprise his role as Cale Yeager in the action-adventure but plot details have been kept largely under wraps.
The UK is an ever-popular destination for studio tentpoles. Disney has spent billions of dollars in the territory via Star Wars: The Force Awakens and a string of Marvel films such as Guardians of the Galaxy. However, studio space remains at a premium.