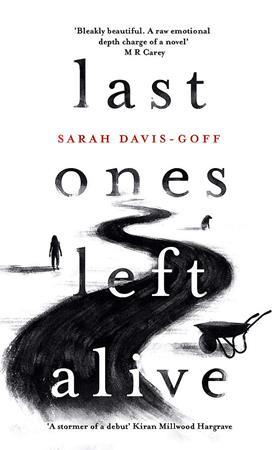 Irish production company Treasure Entertainment has acquired the film rights to Last Ones Left Alive, the acclaimed dystopian novel by Sarah Davis-Goff.
The debut novel - described by The Observer as "a fiercely feminist, highly imaginative novel" - is set in a post-apocalyptic Ireland.
Treasure Entertainment's feature Papi Chulo, written and directed by John Butler, opens theatrically in the US this weekend via Blue Fox Entertainment following its world premiere at TIFF. Further recent projects from the high-profile Irish outfit include Butler's Handsome Devil, Paddy Breathnach's Viva and Hugh O'Conor's forthcoming Metal Heart.
Published by Tinder Press, Davis-Goff's novel tells of a young woman who has been raised by her mother and another woman on an island off the west coast of Ireland. The mainland has been devoured by a ravening menace known as the skrake and while the islanders are safe for now, they must be ready to flee, or to fight, or to find other survivors and a cure.
"Without really knowing it, I've been a fan of Treasure's work since I was a teenager, loving movies like I Went Down, and more recently The Stag and Papi Chulo," said Davis-Goff.
Rebecca O'Flanagan of Treasure Entertainment said she felt the story had the potential to reach a wide international audience. "From my first read, I was struck by the visual nature of the book and could immediately see that it was a story that has huge potential to hit international screens with iconic and far-reaching success."
Davis-Goff is well known in Irish literary circles as a publisher at Tramp Press, which she founded with Lisa Coen in 2014. She will be "creatively involved" in the project but will not write the screenplay.