Ruben Ostlund's Triangle Of Sadness and Cristian Mungiu's R.M.N. achieved an average score of 2.5 on Screen's Cannes jury grid.
Woody Harrelson, Harris Dickinson and Charlbi Dean star in dark comedy Triangle Of Sadness, which follows a model couple on a yacht with the super-rich who found themselves stranded on a desert island.
Meduza's Anton Dolin and Postif's Michel Ciment awarded it four (excellent), but the average was dragged down by a zero (bad) from Le Monde's Mathieu Macheret. Ostlund failed to top the 2.7 average achieved for The Square in 2017, which went on to win the Palme d'Or.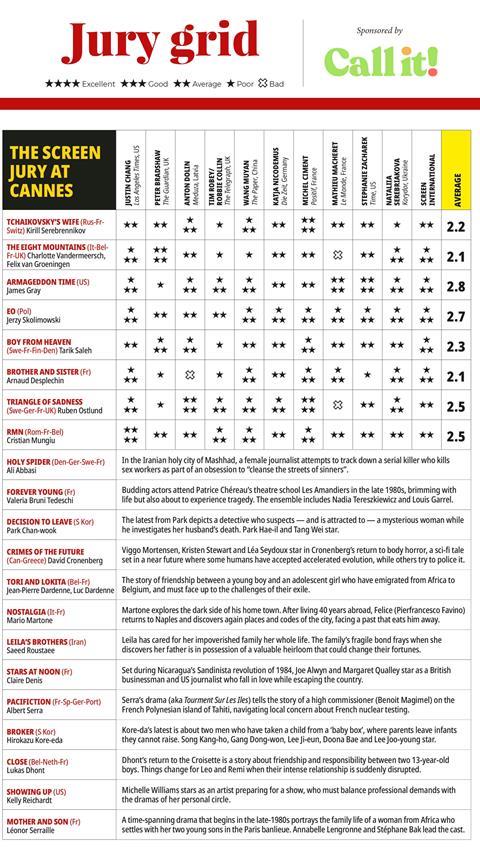 Click top left to expand
Mungiu returns to Cannes with R.M.N., a drama set in a multi-ethnic Transylvanian village. The film scored seven twos (average), but a four from the LA Times' Justin Chang helped bring the average up.
The filmmaker debuted at the festival in 2002 with Occident, which screened in Directors' Fortnight, before winning the Palme d'Or for 4 Months, 3 Weeks And 2 Days in 2007.
Up next on the grid is Ali Abbasi's Holy Spider and Valeria Bruni Tedeschi's Forever Young.