Festival organisers on Friday announced the Tribeca Immersive programme will comprise 29 VR exhibits including 20 world premieres.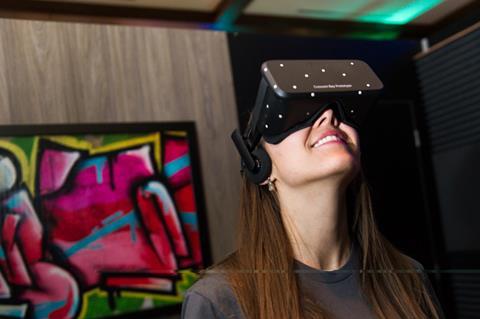 Established VR creators and studios debuting new pieces include Marshmallow Laser Feast, Gabo Arora, Baobab Studios, Oculus Story Studios, Penrose Studios, and Within.
For the first time, Storyscapes and Virtual Arcade exhibitions will run concurrently at the Tribeca Festival Hub throughout the festival and kick off on April 21. The festival runs from April 19-30.
Storyscapes selections include six projects from four countries, three of which are world premieres including Blackout, a VR project viewing today's political climate through the lens of the New York Subway from Scatter creators Alexander Porter, Yasmin Elayat, James George, and Mei-Ling Wong.
Draw Me Close from Jordan Tannahill is a collaboration with the National Theatre and the National Film Board Of Canada on a blend of live-action and animation that explores the director's relationship with his mother after her terminal cancer diagnosis.
The Last Goodbye created by Gabo Arora and Ari Palitz purports to be the first VR Holocaust testimony and cntres on the experiences and recollations of Majdanek Concentration Camp survivor Pinchas Gutter.
The Virtual Arcade comprises 23 projects from six countries, 17 of which are world premieres. Tree, which premiered at Sundance this year, gives participants the experience of experiencing the life cycle of a tree.
World premieres include Apex created by Arjan van Meerten, which is an apocalyptic experience featuring ghost animals and maniacal smiling giants, and Becoming Homeless: A Human Experience, a first-person VR representation of the reality of homelessness.
For full details click here.