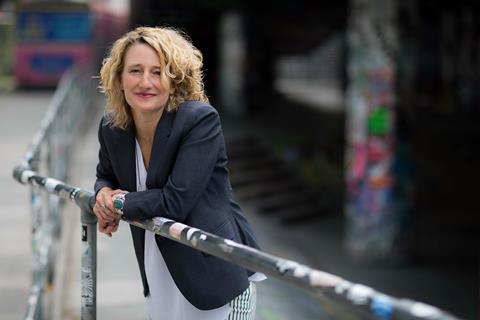 Tricia Tuttle has been appointed director, BFI Festivals, it was announced at the closing night of the BFI London Film Festival (LFF) on Sunday October 21. She takes over from Clare Stewart who is not returning to the role when her year's sabbatical ends in December 2018.
Tuttle has led the LFF as interim artistic director this year after five years as deputy head of festivals at the BFI. Her new role will encompass Flare, London's LGBTQ+ Film Festival.
"I congratulate Tricia Tuttle on her new role," said Amanda Nevill, BFI CEO, at the ceremony. "She has done an astounding job leading the BFI London Film Festival this year with great skill and imagination and she has delivered a truly world class festival. I'm very excited to see where she takes the LFF in future years."
Tuttle had worked closely this year with LFF managing director Anne-Marie Flynn who is also stepping down from her post at the end of the year.
Stewart joined the festival in 2011 from the Sydney Film Festival where she worked for five years. She took over from Sandra Hebron.
"After six amazing years at the helm, Clare Stewart has completely transformed the [LFF] at home and internationally and I want to pay tribute to her energy and vision," said Nevill. "She has been a force of nature and I wish her all the best with her next adventure.