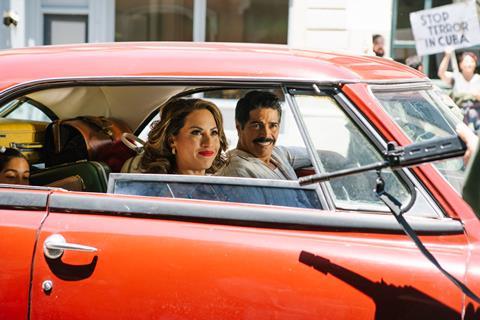 LA-based TriCoast Worldwide has boarded global sales rights for Thomas Mignone's The Latin From Manhattan.

It stars Shane West, Taryn Manning, Drea Matteo and Esai Morales, and is screening in the Cannes market.
Mignone also wrote the screenplay for the feature, which explores the life of legendary adult film star Vanessa Del Rio, set against the backdrop of mob-run Times Square in the 1970s and '80s.
The cast includes Elizabeth Rodriguez, Vivian Lamolli, Jesse Metcalfe, Joshua Malina and Rainey Qualley.
Following its Cannes market debut, The Latin From Manhattan will screen next month at the Dances With Films festival in Los Angeles.
Daisy Hamilton Risher, SVP of TriCoast Worldwide, negotiated the acquisition with Mignone on behalf of the filmmakers and said the feature was "an important story of a marginalised community with humor, zest, and authenticity".
Mignone is a veteran music video director who has worked with the likes of Slipknot, Avenge Sevenfold and Danzig and made his feature directorial debut with 2007 crime thriller On The Doll.
He produced through his Doom Incorporated, alongside Yulia Safonova.
TriCoast's recent sales roster includes music documentary British Rock: Born In A Basement, surfing action thriller Sons Of Summer, and wartime action title Wolf Hound.