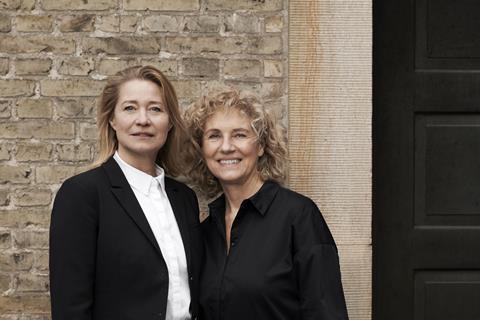 Award-winning Queen Of Hearts actress Trine Dyrholm will play a different kind of queen in Charlotte Sieling's historical epic Margrete – Queen Of The North.
The Danish actress plays Margrete I, who gathered Denmark, Norway and Sweden into a peace-oriented union. In 1402, a conspiracy threatens to ruin her.
The film's budget is larger than typical Scandinavian productions, at $9.4m (8.7m Euros).
The cast is a who's who of pan-Scandinavian talent, also including Søren Malling (The Killing), Morten Hee Andersen (Ride Upon The Storm), Jakob Oftebro (Kon-tiki), Bjørn Floberg (Out Stealing Horses), Suzanne Reuter (Hamilton), Simon J. Berger (Exit), Magnus Krepper (Queen of Hearts), Thomas W. Gabrielsson (A Royal Affair) and Richard Sammel (Inglorious Basterds).
The film will start shooting on March 2, with a premiere planned for spring 2021. REinvent Studios handles sales, as part of its new pact with SF Studios. SF will distribute in the Nordics.
The film will be produced by SF Studios with producers Birgitte Skov and Lars Bredo Rahbek and co-producer Jon Nohrstedt in co-production with Norway's Filmkameratene and Sirena Film (Czech Republic) and with the support of the Danish Film Institute, Swedish Film Institute, Norwegian Film Institute, Czech Film Fund, Nordisk Film & TV Fond, Eurimages, TV2 (Denmark), TV4 (Sweden), NRK (Norway) and Creative Europe/MEDIA.
"Margrete - Queen Of The North is a page-turner of a script and a truly grand ambition which has generated record-breaking grants from financiers," said Skov and Rahbek, producers at SF Studios Denmark.
"Margrete I was an impressive woman and I want to tell her story, as it has, surprisingly, remained untold on screen. I will give her a voice and tell the story about one of Europe's strongest rulers," added Sieling. "Margrete – Queen of the North is a modern portrait of a woman whose challenges were, despite a 600-year time gap, not all that different from those which women are struggling with today: career, family, motherhood. The film will show what price Margrete I had to pay to be an incomparable leader."
Sieling previously worked with Malling and Oftebro in her 2017 feature The Man. She has also directed TV hits including Homeland, The Americans, The Killing and Borgen. Most recently, she directed HBO's upcoming horror series Lovecraft Country.
Sieling co-wrote the script with Jesper Fink (Before The Frost) and Maya Ilsøe (The Legacy).
Rasmus Videbæk (A Royal Affair) will serve as DOP; Søren Schwartzberg as production designer and Manon Rasmussen as costume designer.