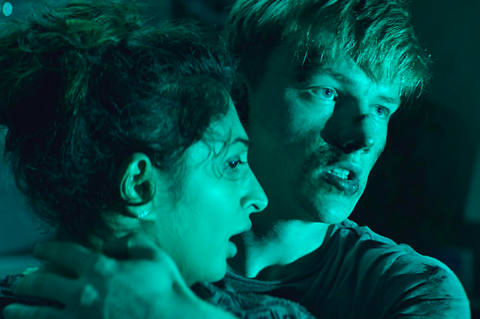 UK distributor Trinity Film has picked up Christmas horror Await Further Instructions, following the film's European premiere at London's FrightFest last weekend.
Trinity will release the film in UK cinemas across key cities, and on digital platforms, as an 'alt-Christmas' title for the festive season in late 2018.
Await Further Instructions stars Sam Gittins, who was shortlisted for the 2018 Screen FrightFest Genre Rising Star award. Neerja Naik, Grant Masters, Abigail Cruttenden, Kris Saddler, Holly Weston and David Bradley round out the cast.
It follows a dysfunctional family who wake on Christmas morning to find a mysterious black substance surrounding their house. With something sinister happening right outside their door, and paranoia escalating, their only information is received through brief and alarming written messages on TV.
The film is directed by Johnny Kevorkian (The Disappeared) and produced by Bifa and Bafta-nominated Jack Tarling (God's Own Country). It is a Goldfinch Studios and Shudder Films production.
It previously won the audience award following its world premiere at US genre festival Cinepocalypse. World sales are handled by MPI Media Group.