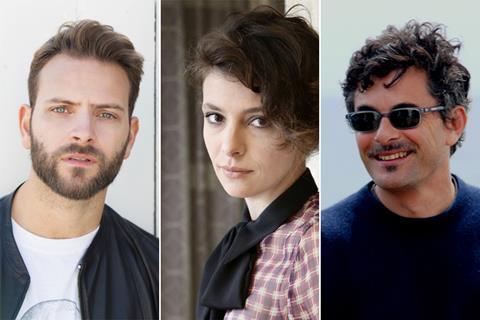 True Colours has added Italian filmmaker Paolo Genovese's Superheroes to its AFM slate. Jasmine Trinca (Euphoria) and Alessandro Borghi (Romulus & Remus: The First King) star in the sentimental comedy drama about a young couple struggling to keep their relationship alive.
The film reunites the two actors who last shared the screen together in Sergio Castellitto's 2017 drama Fortunata, also sold by True Colours, for which Trinca won the best actress award in Cannes' Un Certain Regard.
Principal photography for Superheroes began in September and the Italian release is planned for the second half of 2020 through Medusa, which also produces with Leone Film Group subsidiary Lotus Production.
Genovese's hit comedy Perfect Strangers is the feature that started it all for Catia Rossi's Rome-based sales company when it first opened for business back in 2016, selling in more than 40 countries and licensing for 25 remakes worldwide. True Colours also sold Genovese's subsequent film The Place.
Genovese co-wrote the Superheroes screenplay with his Perfect Strangers collaborators Rolando Ravello and Paola Costella.
"We are proud to present a new high-quality story starring two of the most important talents we have in Italy today, and we're very excited to partner up again with Paolo and Medusa on this new project," said Rossi.
"We value the building of strong relationships with our authors and, after the great results of the past, why change a winning team?"