EXCLUSIVE: Italian sales outfit picks up Ride, It's The Law, and Two Irenes.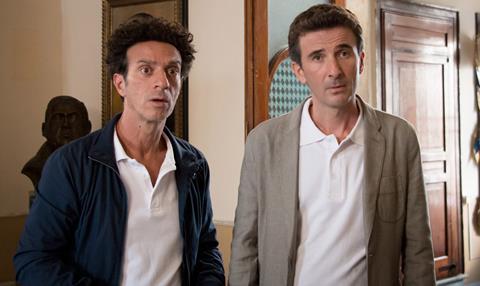 Rome-based sales company True Colours has added English-language extreme sports drama Ride, Italian box office hit It's The Law and Generation Kplus title Two Irenes (As Duas Irenes) to its EFM slate.
Brazilian filmmaker Fabio Meira's Two Irenes - about two girls with the same name and an unexpected connection – marks the first non-Italian production for Rome-based True Colours since it launched in 2015.
Ride is a horror thriller about extreme sports shot entirely on GoPro cameras by writing and directing duo Fabio Guaglione and Fabio Resinaro. It follows their military thriller Mine, starring Armie Hammer, which was picked up by Well Go USA Entertainment for North America.
The company has acquired sales on comedy duo Ficarra and Picone's new hit It's The Law (L'Ora Legale) about a village in Sicily that elects a straight-arrow professor as mayor. The film, released on Jan 19, grossed €8.3m and drew 1.3 million spectators in its first three weeks on release.
True Colours is also handling international remake rights for the film, which was produced by Tramp Limited and distributed in Italy by Medusa Film.
The company is also market screening Venice Golden Lion contender Feather (Piuma) and Christina Comencini's Something New.
Upcoming films in post-production include Nevada Desert-set sci-fi family comedy Little Tito starring Valerio Mastandrea and Clemence Poesy; Sergio Castellito's Lucky about strong woman hemmed in by conventions and starring Jasmine Trinca, Stefano Accorsi, Alessandro Borghi and Hanna Schygulla; and Oscar-winning Gabriele Salvatores's teen super hero follow-up Invisible Boy 2.