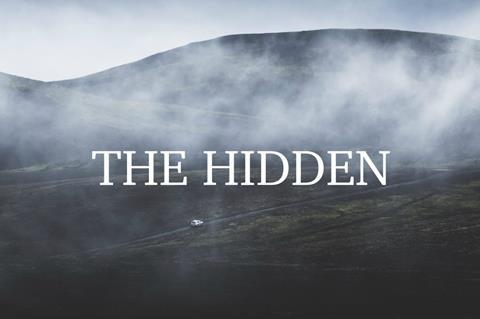 Iceland's Truenorth is planning its first English-language film, The Hidden, a thriller that could be ready to shoot in the Icelandic highlands by the end of this year.
Truenorth is in talks with US partners on the project. The plot follows American geologists in Iceland who disturb "hidden people." Thor Saevarsson will direct from a script by Ottar Nordfjord.
"We're interested in moving more in that kind of project in the English language and partnering with international finance," said Truenorth's Kristinn Thordarson.
Truenorth is celebrating another first as co-producer on Netflix's maiden Icelandic series, The Valhalla Murders, about two police officers investigating Iceland's first serial killer who stumble on horrendous crimes that occurred 35 years earlier at a boys' home.
Thórður Pálsson, creator on the series of eight 50-minute episodes, is directing with David Oskar Olafsson and Thora Hilmarsdottir. Shooting is underway in and around Reykjavik and roughly 45 of the 72 shooting days are already in the bag.
National Film and Television School alumnus Pálsson writes the series alongside Margrét Örnólfsdóttir, Otto Geir Borg, Mikael Torfason and Óttar M. Norðfjörð.
RUV is also on board as the Icelandic broadcaster and is expected to launch the show over the year-end holiday period. DR Sales is handling international rights and 10 territories are expected to broadcast the series before it lands on Netflix in spring 2020.
The next episodic work from the company will be Eyland, a dystopian TV show about what happens when Iceland is suddenly cut off from the rest of the world.
Hilmarsdottir is planning her debut feature film, Women, a thriller about a woman held hostage as part of an art project.
Also on the Truenorth slate is Keflavik, an English-language sci-fi set at an abandoned NATO base in Iceland where a signal from aliens is picked up from an abandoned US army bunker.
Truenorth partner Olafsson is currently writing the script for Midnight, which will shoot in 2020 or 2021. The 1980s-set thriller is about a young woman working a night shift at a local radio station.