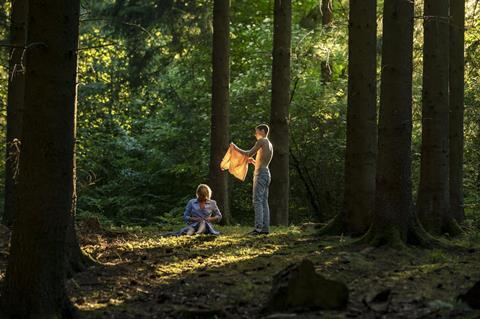 TrustNordisk has boarded international sales for May el-Toukhy's Danish drama Queen Of Hearts, which is now in post.
Trine Dyrholm (The Commune) stars as a successful lawyer who starts an illicit affair with her teenage stepson, played by rising Swedish talent Gustav Lindh. The story also follows the repercussions of her actions. Magnus Krepper (The Girl Who Played With Fire) plays her husband.
The film was the most buzzy presentation at Haugesund's Works in Progress in August. El-Toukhy wrote the script with Maren Louise Käehne, who also collaborated on her debut feature Long Story Short. Caroline Blanco produces alongside Rene Ezra from Nordisk. The Danish release is set for March 28, 2019.
Susan Wendt, managing director of TrustNordisk, said: "We are delighted to work with May el-Toukhy on this very intense drama, which already from the first images shows an incredible performance from both Trine Dyrholm as well as the promising young talent Gustav Lindh. We are certain that this emotional rollercoaster will attract a lot of attention from international festivals and distributors."