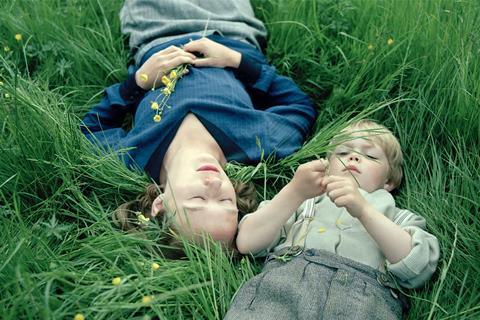 TrustNordisk has closed a number of deals on Pernille Fischer Christensen's Becoming Astrid, ahead of the drama's world premiere as a Berlinale Special Gala on Wednesday.
Deals have been done for China (DD Dream), Benelux (September), Baltics (Estin), Russia/Ukraine/Kazakhstan (International Movie Distribution/Capella); and Czech Republic/Slovakia (Cinemart).
Becoming Astrid stars Alba August – also an EFP Shooting Star here – as a young Astrid Lindgren (who would later write the Pippi Longstocking books), and examines a little-known chapter in the author's life when she gave birth to her son and had to give him up.
The cast also includes Trine Dyrholm, Magnus Krepper, Maria Bonnevie and Henrik Rafaelsen.
Anna Anthony and Maria Dahlin produced for Avanti Film, along with Lars G Lindström for Nordisk Film Production Sweden, with funding from the Swedish Film Institute.
Becoming Astrid marks Fischer Christensen's fourth feature to screen in Berlin, a run that began with her 2006 debut feature A Soap, which won the Silver Bear.
The director told Screen, "I love Astrid's books, but she's not untouchable. I want to tell this story about her as a human being, a woman, what she fights for."