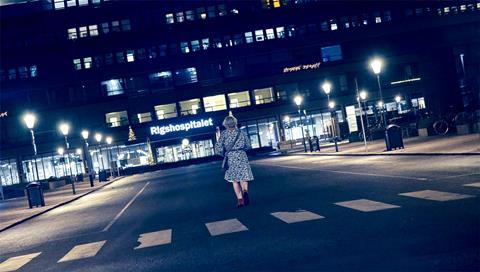 TrustNordisk has confirmed new deals for Lars von Trier's The Kingdom Exodus, including to to September Films in Benelux and Aerofilms for the Czech Republic and Slovakia.
Previous buyers for the film include Koch Films in Germany and Austria, Filmin for Spain, Synca Creations for Japan and AtNiine for South Korea.
The series stars Danish actress Bodil Jørgensen as the sleepwalking main character Karen, who finds her way to the gate to the Kingdom.
Von Trier has written the script in collaboration with Niels Vørsel, with whom he also wrote the previous seasons of the cult hit Kingdom series, which aired in 1994 and 1997. Louise Vesth is producing for Zentropa Entertainments with Viaplay Group and DR as co-producers.
Meanwhile, seasons one and two of The Kingdom have undergone a thorough restoration, enabling all three seasons, 13 episodes in total, to be launched as a whole.
A five- part series, The Kingdom Exodus will launch in Denmark this autumn on Viaplay and will then get a TV broadcast on DR. A major autumn festival launch is also expected.
The Kingdom Exodus has an ensemble cast including Lars Mikkelsen, Nikolaj Lie Kaas, Mikael Persbrandt, Tuva Novotny and David Dencik. Alexander Skarsgård guest stars in the series. The series explores good and evil at Copenhagen's leading hospital, Rigshospitalet. Bodil Jørgensen takes on one of the leading roles as the sleepwalker Karen, seeking answers to the unresolved questions of the series in order to save the hospital from doom.