Promo of Danish drama to be screened at Cannes next month.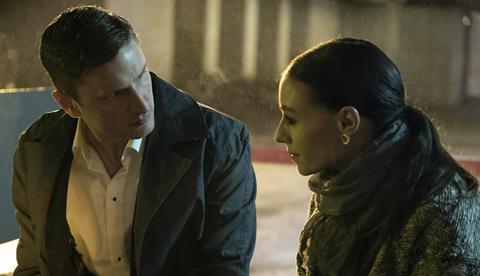 TrustNordisk has picked up the international sales rights to the upcoming Danish feature Walk With Me from Danish production company ASTA Film. A promo for the film will be presented at Marche du Film in Cannes next month.
Directed by Lisa Ohlin (Simon and the Oaks) and starring Cecilie Lassen and Mikkel Boe Følsgaard (A Royal Affair) in the leading roles, the film is described as "a love story of two people from two different worlds".
Deployed on mission in Helmand, Afghanistan 25-year old Thomas steps on a landmine and loses both his legs. At the local rehabilitation center he meets Sofie, an ascending ballerina from the Royal Danish Ballet, who is helping a relative to regain strength after a long term sickness.
Thomas desperately wants back in the field and gets impatient, as progress does not emerge as fast as he wants to. When Sofie offers to help him with a more intense rehabilitation plan, he accepts. Despite their differences, they develop a special bond and a mutual affection.
Produced by Asta Film in co-production with Illusion Film, Nordisk Film Production, TV2, Film i Väst, Sveriges Television and Film Fyn with support from the Danish Film Institute, Eurimages, Swedish Film Institute, Nordisk Film & TV Fond and Creative Europe Media Program. Distribution through SF Film.