Indiegogo campaign for web series is now the highest crowdfunded web series of all time.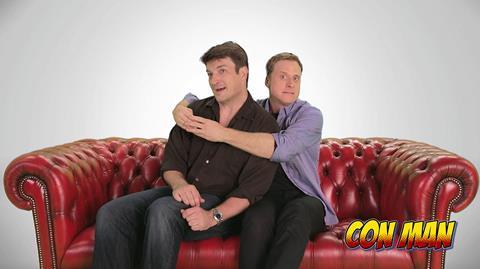 Alan Tudyk and Nathan Fillion's Con Man Indiegogo campaign has broken two crowdfunding records.
The sci-fi web series has achieved the most funds raised by a web series within its first 24 hours and the record for all-time highest crowdfunded web series in history. Both records are across all crowdfunding platforms.
Within a short time from its launch, Con Man broke through its initial $425,000 goal and went past the $1m mark before midnight Eastern on its first day.
It has currently raised over $1.6m, breaking the previous records set by Tabletop Season 3's Indiegogo campaign which raised $1.4m within 35 days.
With 29 days left in the campaign, Con Man needs to reach its stretch goal of $1.75m to be able to make a full 12 episode first season and to create a "lost episode" of Spectrum, Con Man's show within the show.
Con Man is a lighthearted take on the personalities, luminaries, comic book stores and characters Tudyk and Fillion have run into during their years in the sci-fi community and convention circuit.
The web series will be written and directed by Tudyk who will also star alongside Fillion, who produces with PJ Haarsma. Additional cast includes sci-fi fan favourites Sean Maher, James Gunn, Gina Torres, Seth Green, Felicia Day and Amy Acker.