ITV is in talks to acquire the television division of The Weinstein Company for up to $950m, according to reports.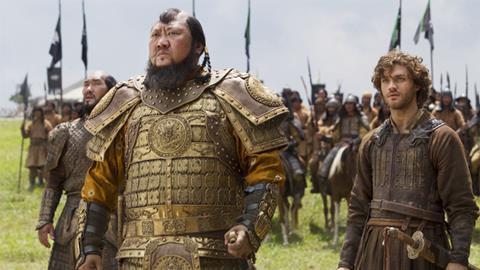 The deal would be the broadcaster's biggest scripted acquisition to date and would give it a slice of rights to Netflix epic period drama Marco Polo and BBC1's forthcoming remake of War and Peace, which The Weinstein Company is co-producing with Lookout Point, BBC Wales and BBC Worldwide.
ITV is reportedly set make an initial payment of $300 to $400m up-front for the production outfit, with the rest over the next few years – making the deal similar in structure to its acquisition of Talpa Media last month.
Any agreement would allow Harvey Weinstein and his brother Bob continue to oversee the operation, according to reports.
It would represent another boost for ITV Studios and would ramp up the amount of high-end scripted projects that it would produce, as well as opportunities for ITV Studios Global Entertainment to sell these series around the world.
The Weinstein Company is also producing the forthcoming BBC biopic of Stan Laurel and Oliver Hardy, titled Stan and Ollie, and is developing 10 x 60-minute detective drama Book of the Dead, which is set in ancient Egypt, for US network WGN.
The company also has some non-scripted projects, including VH1 reality series Mob Wives and A&E's Rodeo Girls. It also owns a piece of long-running fashion format Project Runway.
The Weinstein Company is best known as a film producer, responsible for hit features such as The Butler and Mandela, but has been moving into television over the past two years.
The potential deal was welcomed by analysts. Liberum's Ian Whittaker said it opens up the potential for cash returns and leaves room for other deals.
"If this does happen, this will strengthen further ITV's content portfolio, especially post-the acquisition of Talpa, and heighten the company's attractiveness," he noted.
"Together with Talpa, it will give it a major status in the US. Like with Talpa, it should be taken well."