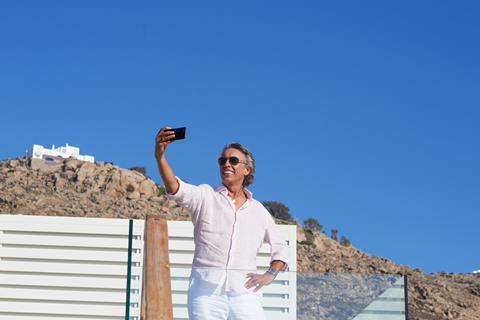 Michael Winterbottom's Greed starring Steve Coogan opens in UK cinemas this weekend though Sony, with the director looking to set a new high benchmark for his films.
Greed stars Steve Coogan as Sir Richard 'Greedy' McCreadie, a vulgar super-rich British retail tycoon based loosely on Philip Green.
David Mitchell, Isla Fisher, Shirley Henderson and Asa Butterfield round out the main cast; the late TV presenter Caroline Flack makes a brief cameo.
Winterbottom has directed an impressive 29 features for theatrical and television release since his first, Butterfly Kiss, in 1995.
His highest-grossing title is 2002's 24 Hour Party People, also starring Coogan, as founder of Manchester record label Factory Records. That grossed £1.04m from a £265,428 start.
It is closely followed by Winterbottom's second feature Jude which opened to £193,960 in October 1996, ending on £1.03m.
His more recent works have either achieved moderate grosses – 2015 documentary The Emperor's Clothes with Russell Brand made £122,919 – or been part of his popular TV film The Trip series, the final instalment of which, The Trip To Greece, comes out this year. Coogan also stars in that alongside Brydon, as semi-fictionalised versions of themselves on wine and food tours.
Through reuniting Coogan and Winterbottom, plus interest in how closely the protagonist resembles Green, Sony will hope for a new record gross for Winterbottom in the UK.
Wide releases
After several weeks without a new wide release, Disney returns with The Call Of The Wild, an American adventure story based on Jack London's 1903 novel of the same name.
Harrison Ford leads the cast as a man who finds a stolen dog called Buck, which is presented in the film via CGI.
Canine-themed films have decent box office potential, especially when focusing on the dog-human bond. Marley And Me took £15.4m from a £4.4m start in 2009; 2017 title A Dog's Purpose was below that but still took a respectable £3.2m total; while Universal's 1992 Beethoven made £6.8m, with sequel Beethoven's 2nd making £5.8m.
Paramount has Miguel Arteta's comedy Like a Boss, starring Tiffany Haddish and Rose Byrne as two friends running a beauty company, and Salma Hayek as the benefactor who aims to steal it from them.
Both Haddish and Byrne have strong comedy box office pedigree. The former's lead roles include Night School (2018, £4.7m cume) and Girls Trip (2017, £9m cume), while the latter had a key role in 2011 hit Bridesmaids (£23.2m) and 2014's Bad Neighbours (£16m).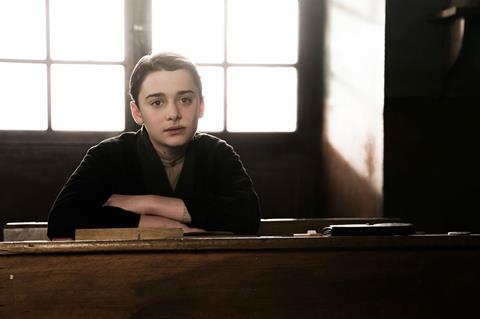 Kaleidoscope is distributing Ben Cookson's Waiting For Anya, produced by Goldfinch Studios and adapted from Michael Morpurgo's novel.
The World War II film stars Stranger Things lead Noah Schnapp as Jo, a young French boy who helps to smuggle Jewish children across the border to Spain.
Previous Morpurgo adaptation War Horse was a big hit for Disney in 2012, opening to £4m and ending on £18.7m.
BFI Distribution has Jessica Hausner's Cannes 2019 Competition title Little Joe, starring Emily Beecham as a senior plant breeder and single mother who takes a species home as a gift to her teenage son.
Dogwoof has documentary Midnight Family, about the business of private ambulance services in Mexico City's wealthiest neighbourhoods; Peccadillo has Lucio Castro's LGBT drama End Of The Century; while Entertainment Film Distributors has horror Brahms: The Boy II; while Parkland Entertainment is releasing The Public, a drama about homeless people taking over a public library, written and directed by The Breakfast Club star Emilio Estevez.
Non-English titles include Malayalam-language thriller Trance through RFT Films; Hindi horror Bhoot: Part One – The Haunted Ship through Zee Studios International; and Polish mafia comedy Futro Z Misia through Magnetes Pictures.
Toffee Hammer Productions has Benjamin Verrall's comedy Incidental Characters.
From the holdovers, there will be keen eyes on the third weekend performance of Curzon/Studiocanal's Parasite, which rose to 430 screens and second place last time out, and expands again to 561 locations this weekend. Sonic The Hedgehog currently holds top spot, with Dolittle, 1917 and Birds Of Prey rounding out the top five.